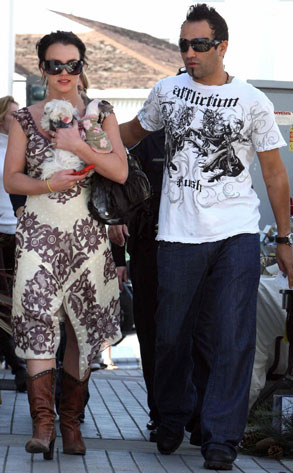 INFPhoto.com
Sometimes, you just can't tell who your friends are. Literally.
Britney Spears' ex-admirer Adnan Ghalib is facing felony charges for allegedly hitting a process server with his car as the guy tried to present Ghalib with the Spears family's restraining order against him, according to Los Angeles District Attorney's Office spokeswoman Jane Robison.
Ghalib was charged Tuesday with assault with a deadly weapon, battery and hit-and-run for the alleged Feb. 11 incident.
Prosecutors have asked that bail be set at $110,000. Ghalib is facing up to seven years in prison if convicted on all charges.