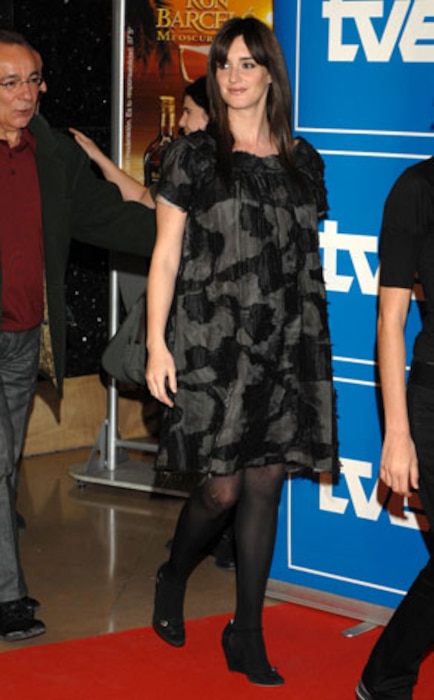 Lalo Yasky/WireImage.com
Is the Spanglish actress eating for two again?
It sure seemed that way at Saturday's Night Before Party at the Beverly Hills Hotel (and apparently she's also made it official). We're told that Paz was supposedly in the ladies room chatting with brand-new mom Jessica Alba when Vega exclaimed she was five months along.
"You can't even tell," Alba happily squealed.
Baby glow is workin' for the babe 'cause we're told P.V. looked utterly glam and fab. Jess wished her congrats and said that she too was very much enjoying her semi-new motherhood.
"Cash is just the best," J blabbed back to Paz.
Celeb playdates anyone? We'll keep you updated on the sitch...