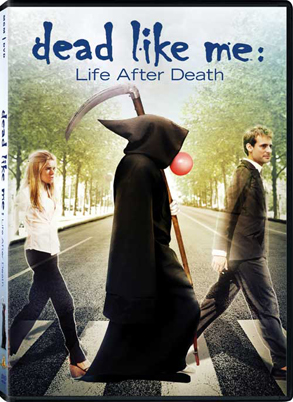 MGM
Although the series Dead Like Me ended years ago, Ellen Muth's passion for playing George, a grim reaper, is as strong as ever with the new film, Dead Like Me: Life After Death.
"From my perspective I would say that a lot of new things happened—it's 3 years later for the reapers as well so it's kind of like starting a new episode that many years later," said Muth.
The movie, which is out on DVD today, was shot in Quebec—thousands of miles away from its original West Coast filming location of Vancouver, although the show itself took place in Seattle, Washington. Muth assures that the feel of the series still radiates with these new surroundings for the film. "There's no 'waffle house' but we're just in completely different scenes, we don't go to the same places as we did in the series but you can't tell we're in opposite side of the country."