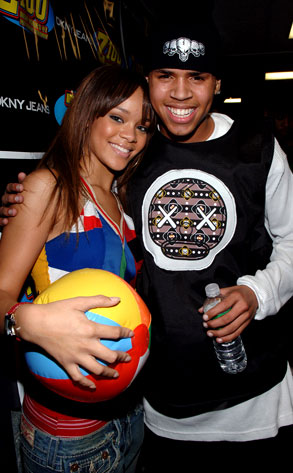 Dimitrios Kambouris/Getty Images
Rihanna is feeling the love in the court of public opinion—and the basketball court.
During a break in the action at the NBA's All-Star slam-dunk contest Saturday at U.S. Airways Center in Phoenix, the Rihanna song "Umbrella" played on the PA system.
Many in the sell-out crowd—which included Eva Longoria, Corbin Bleu, Jordin Sparks, Ludacris, Maria Shriver, Spike Lee and Elliot Yamin—promptly cheered when the tune came on.
Chris Brown had been scheduled to perform at several of the All-Star weekend events, but canceled in the wake of his arrest following his alleged assault of Rihanna.
An NBA official tells E! News of Brown's pulling out: "He's not exactly missed. He does not currently represent the image we are trying to project."