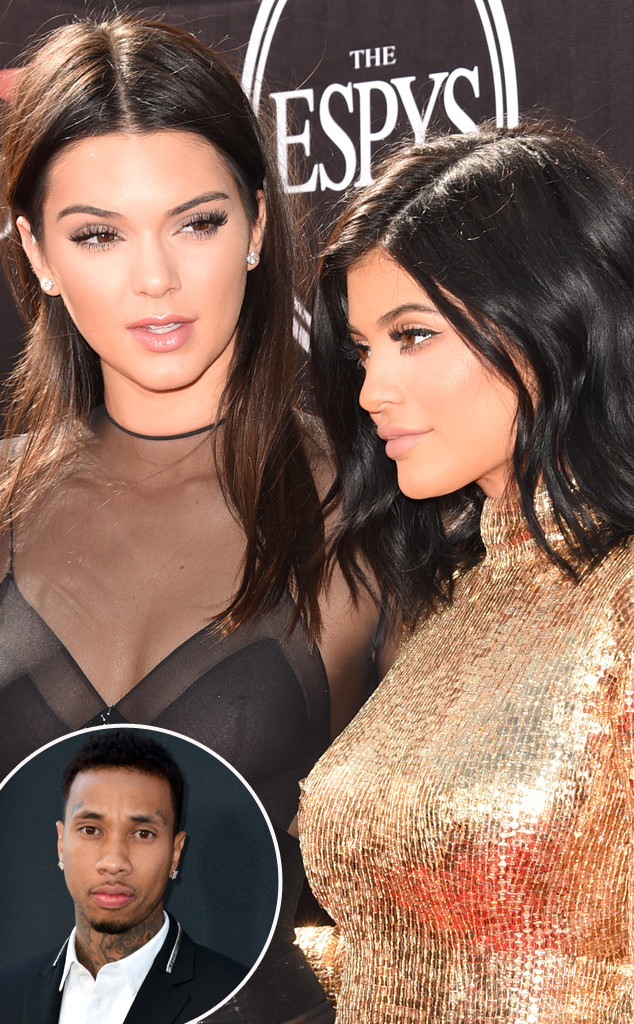 Jason Merritt/Getty Images; Araya Diaz/WireImage
On last night's episode of Keeping Up With the Kardashians, Tyga crashed the "girls' trip" to St. Barts and Kendall Jenner certainly wasn't happy that Kylie Jenner invited her boyfriend without telling anyone beforehand.
Making the sister drama even more intense was the fact that prior to the trip, Kylie ditched Kendall while they were spending quality time with Caitlyn Jenner at the racing track.
So is Kendall and Kylie's relationship still on the rocks?
"It's not rocky," Kim Kardashian recently told E! News exclusively, adding of the vacation drama, "We just thought it was a girls vacation."