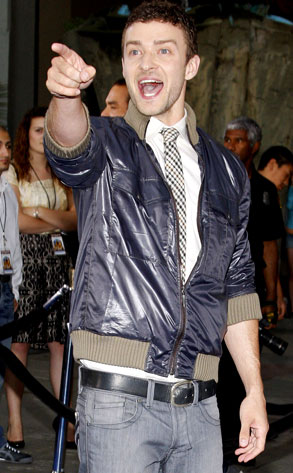 Tuukka Jantti, PacificCoastNews.com
According to Star magazine, Justin Timberlake has a thing for pickle juice.
Reportedly, Justin was hanging out at a bar in NYC when he asked the waitress to bring him some pickle juice to drink as a chaser for his shots. The new drink is known as the "pickle back."
I'm not on board with this. Pickles are delicious, the juice is not. I don't like the name pickle back, and I certainly don't like any of their albums.
There are only two things that pickles are good for, and neither of them require the juice.