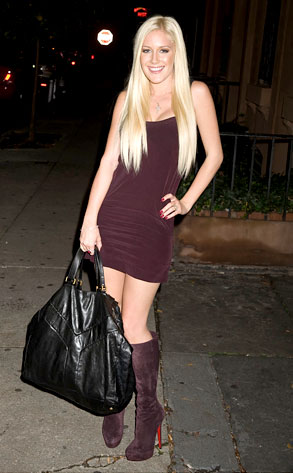 Justin Campbell/BuzzFoto/Getty Images
Heidi Montag, who I am allowing myself to talk about since she's f--ked up her face so much that she's actually now a different person, is still recovering from her various plastic-surgery procedures. Herpes 2, as I like to call her, told People that she's, "not in a great place right now."
As far as I'm concerned, she's never even been in an okay place. She explained that she took a trip to confront her mother about the surgery, who wasn't aware that her daughter was doing all of that to her body. Herpes 2 said of the trip that she was "hysterical" the whole time.
She also said that it was difficult on her and that her body was "really set back from recovering from all the crying, stress and that traumatic experience."
Hey Herp, after you get 10 plastic-surgery procedures in one day, it's not crying that your body is suffering from.