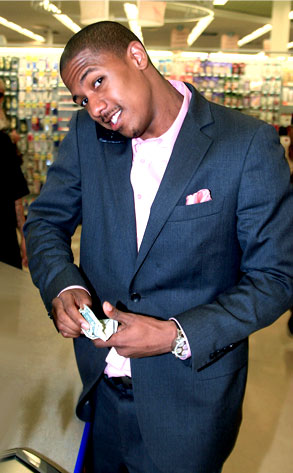 Jennifer Buhl, PacificCoastNews.com
Nick Cannon isn't short on talent, and now Talent isn't short on Nick Cannon.
Mariah Carey's mister has signed on to replace Jerry Springer as the new host of America's Got Talent, NBC announced today.
The 28-year-old will join returning judges Sharon Osbourne, David Hasselhoff and Piers Morgan in the Simon Cowell-conceived parade of freaks reality show when it returns for its fourth season this summer.
Cannon becomes the third MC, following in the footsteps of season one's Regis Philbin and Springer, who announced last week that commitments to his talk show and a forthcoming stage role precluded him from returning for another season.
As for Mr. Carey, he does have previous hosting experience under his belt, having manned his titular MTV showcase, Nick Cannon Presents: Wild 'N Out, back in 2005.