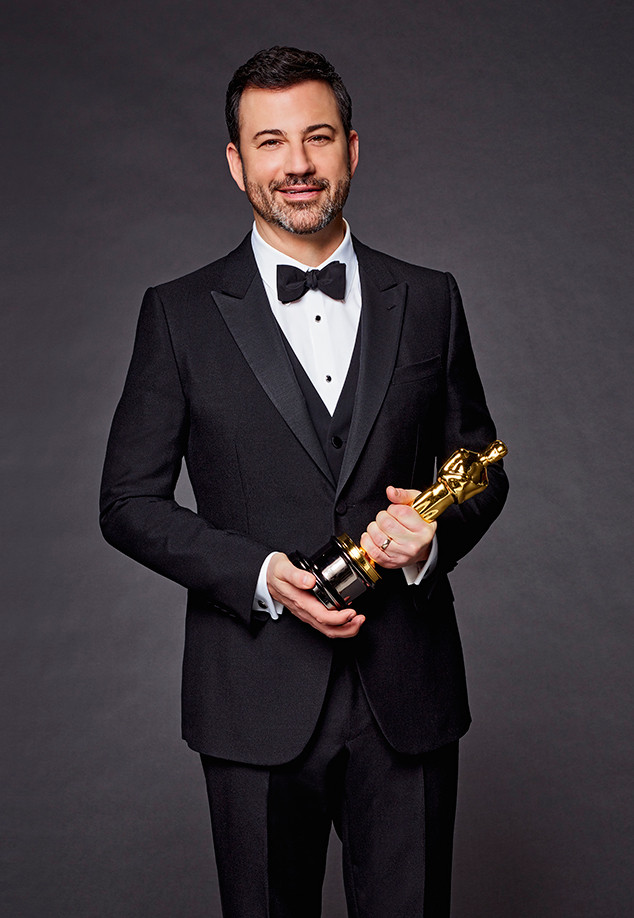 Jeff Lipsky/ABC
It's the Oscars mix-up that people just can't forget about.
One year ago, movie fans were shocked when La La Land and Moonlight were both named Best Picture. And while PricewaterhouseCoopers took responsibility for the error, conspiracy theories still remain.
In fact, Oscars host Jimmy Kimmel has a theory of his own: Was presenter Faye Dunaway involved somehow someway when she announced the award with Warren Beatty?
"Think about what happened at the end of that show," Jimmy shared with E! News exclusively. "They're together. There's a problem of some kind. They read the wrong name. She disappears."
The late-night host continued "She's out there in the middle of everybody and then after the show, backstage in the middle of a circle of people buzzing around. She's gone. She's at home in bed. Where did she go?" LOL!