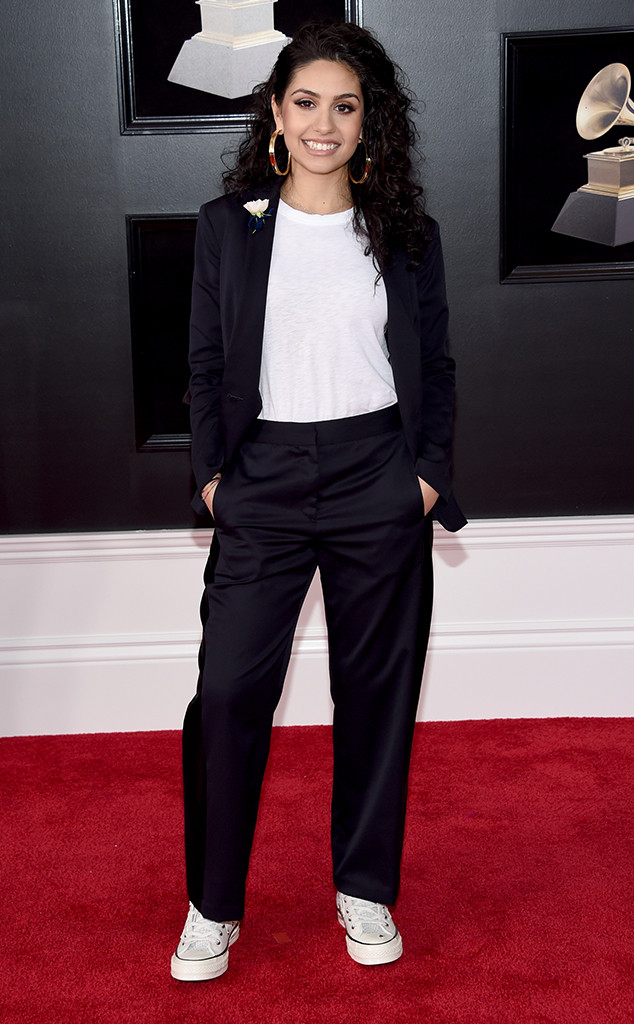 Evan Agostini/Invision/AP
Alessia Cara won the 2018 Grammy Award for Best New Artist on Sunday, marking her first Grammy win. Now she won't have to pretend to win them in the shower!
The 21-year-old Canadian R&B singer beat Khalid, Lil Uzi Vert, Julia Michaels and SZA.
"I've been, like, pretending-winning Grammys since I was kid, like in my shower," Cara said. "So you'd think I'd have, like, the speech thing down, but I absolutely don't."
Cara thanked her parents, her brother, her music team, the Grammys and her fans.
"This is for you and you guys are the reason I won't have to win Grammys in my shower anymore," she said.