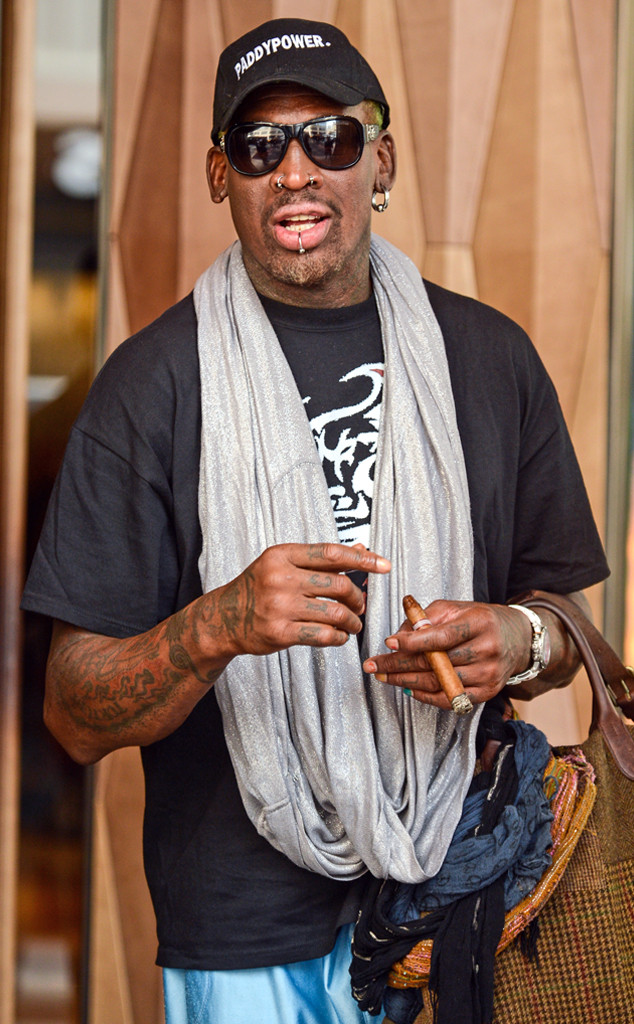 Ray Tamarra/Getty Images
Dennis Rodman is taking one step at a time following his DUI arrest and subsequent rehab treatment.
A little over a week after entering treatment in New Jersey, the former basketball star is out and hoping to make better decisions.
He took to Twitter to share a video about his "respect and love" for his fans and followers who've continued to support him.
"Hey this is Dennis Rodman here in Jersey Very cold here, but a sunny day," he began. "But just [wanted to] thank all you guys out there, at least some respect and love for me to try to get things right. I'm hoping for things to be right, but not perfect, but somewhat on the right path. But anyway, guess what? See you guys soon."