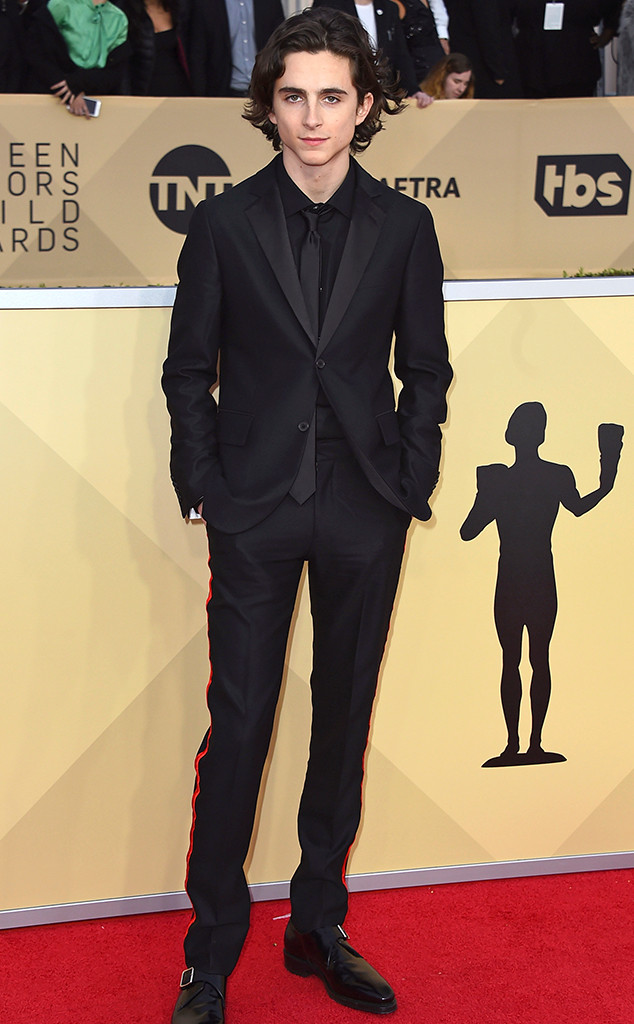 Jordan Strauss/Invision/AP
The Times Up movement is resonating deeply with Timothée Chalamet.
While celebrating his roles in Lady Bird and Call Me By Your Name Sunday night at the 2018 SAG Awards, the 22-year-old actor revealed that from his perspective, the dialogue is resonating with young men in and out of Hollywood.
"Thank God it is. I think at the level of campus sexual assault, for people my age this was a dialogue that was somewhat already happening," he shared with E! News' Giuliana Rancic. "With the centralization, the Times Up movement and hopefully at award shows like this, conversation's getting out there."
Timothée added, "Thank God. Equality at the work place. 50/50 by 20/20. These are messages getting out there."
Recently, the Hollywood star made headlines after announcing that he will be donating his salary from Woody Allen's A Rainy Day in New York to three charities.