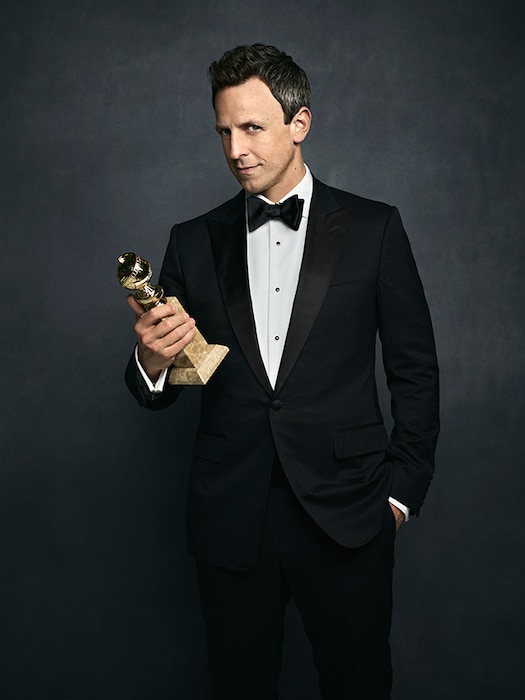 Lloyd Bishop/NBC
Seth Meyers has a lot to handle while hosting the 2018 Golden Globes.
The late night host will be taking on the challenge of tone tonight in which he'll be juggling very serious topics like sexual harassment in Hollywood as well as celebrating the stars, films and shows this year brought us.
Though he admits he's a bit nervous ahead of the taking the stage tonight, he feel confident in his team's work.
"We talked about tone a lot since the day we knew we were doing it," he told Ryan Seacrest on E!'s Live From the Red Carpet. "We certainly want to address everything that's happened this year in Hollywood, but also remind everyone of all the great work that happened this year as well."