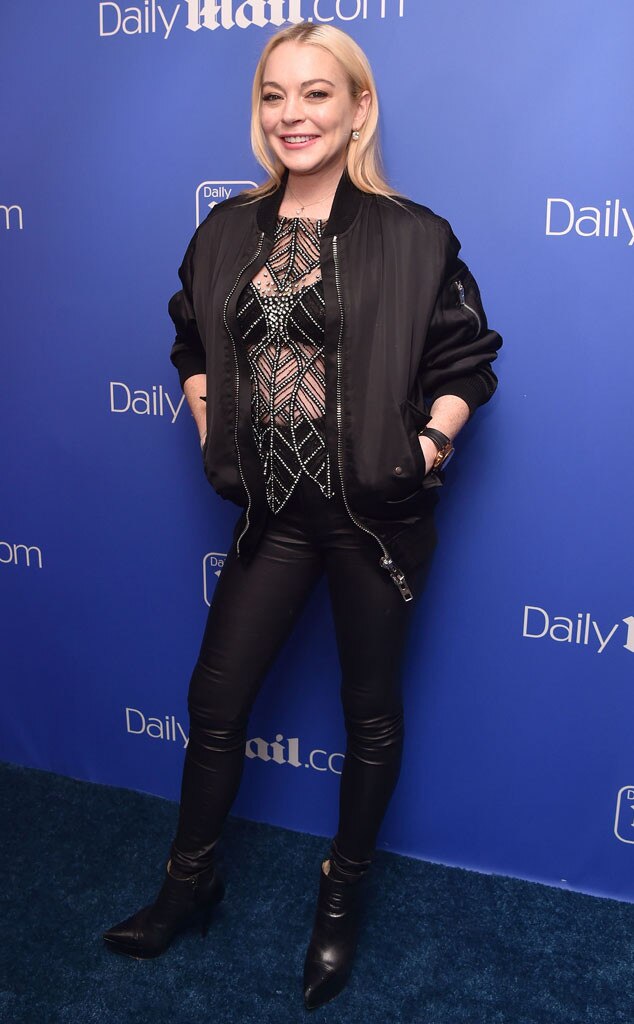 Stephen Lovekin/REX/Shutterstock
Unlike the word "fetch," a Mean Girls sequel is eventually going to happen—if Lindsay Lohan gets her way, that is. E! News caught up with the 31-year-old actress at The Daily Mail's holiday party in New York City Wednesday, where she said she "would love" to see Tina Fey's movie-inspired musical, now in previews in Washington, D.C., and coming to Broadway in April. "I don't really know much about it," she said. "I heard about it yesterday from a friend. We'll see!"
A direct-to-DVD sequel came out in 2011, but Lohan wants to the original cast back together again. "Mean Girls 2 the movie—this is the importance. We need Rachel McAdams! We need the whole cast back!" said Lohan, who played Plastics infiltrator Cady Heron in the 2004 comedy. "I'd love to do it again. We had so much fun making it. Mark Waters is such a great director, Tina Fey is an amazing writer, Paramount was great to work with—we all had a blast."
Paramount had been asking Fey for years to help produce a follow-up to the original movie, which grossed $130 million at the worldwide box-office and spawned a massive cult following. "Paramount was very generous and solicitous with me for several years, saying, 'Would you like to do it?'" she said in 2010. "And at the time, I was like, 'They should just let it be what it is!'" After the sequel was released, without her participation, Fey reconsidered. "Now, it's like, why not just do it?" she told Movieline. "I should have done it, because now it's happening anyway!"