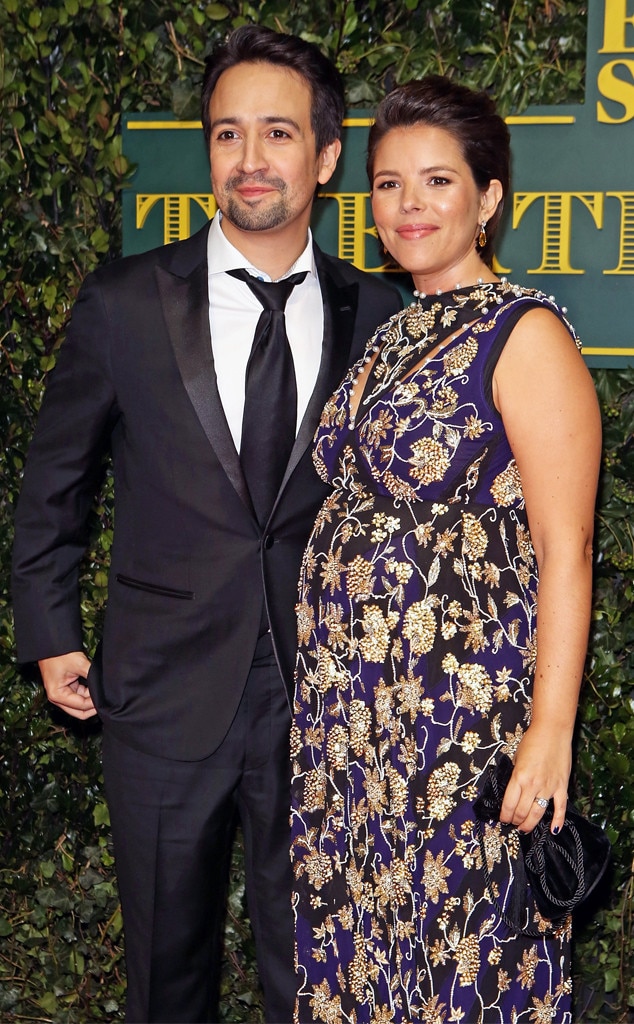 David M. Benett/Dave Benett/Getty Images
Hamilton creator and star Lin-Manuel Miranda confirmed on Sunday that wife Vanessa Nadal is pregnant with the couple's second child.
The pair made it pretty clear that Nadal was expecting No. 2 when they walked the red carpet at the London Evening Standard Theatre Awards on Sunday night.
At the event, Nadal, who is an attorney and scientist, donned a floral frock and appeared to be pregnant.
Miranda's Twitter fans noticed his wife's baby bump and flat out asked the song and dance man.
The Tony winner replied to the question, "Oh hell yeah."