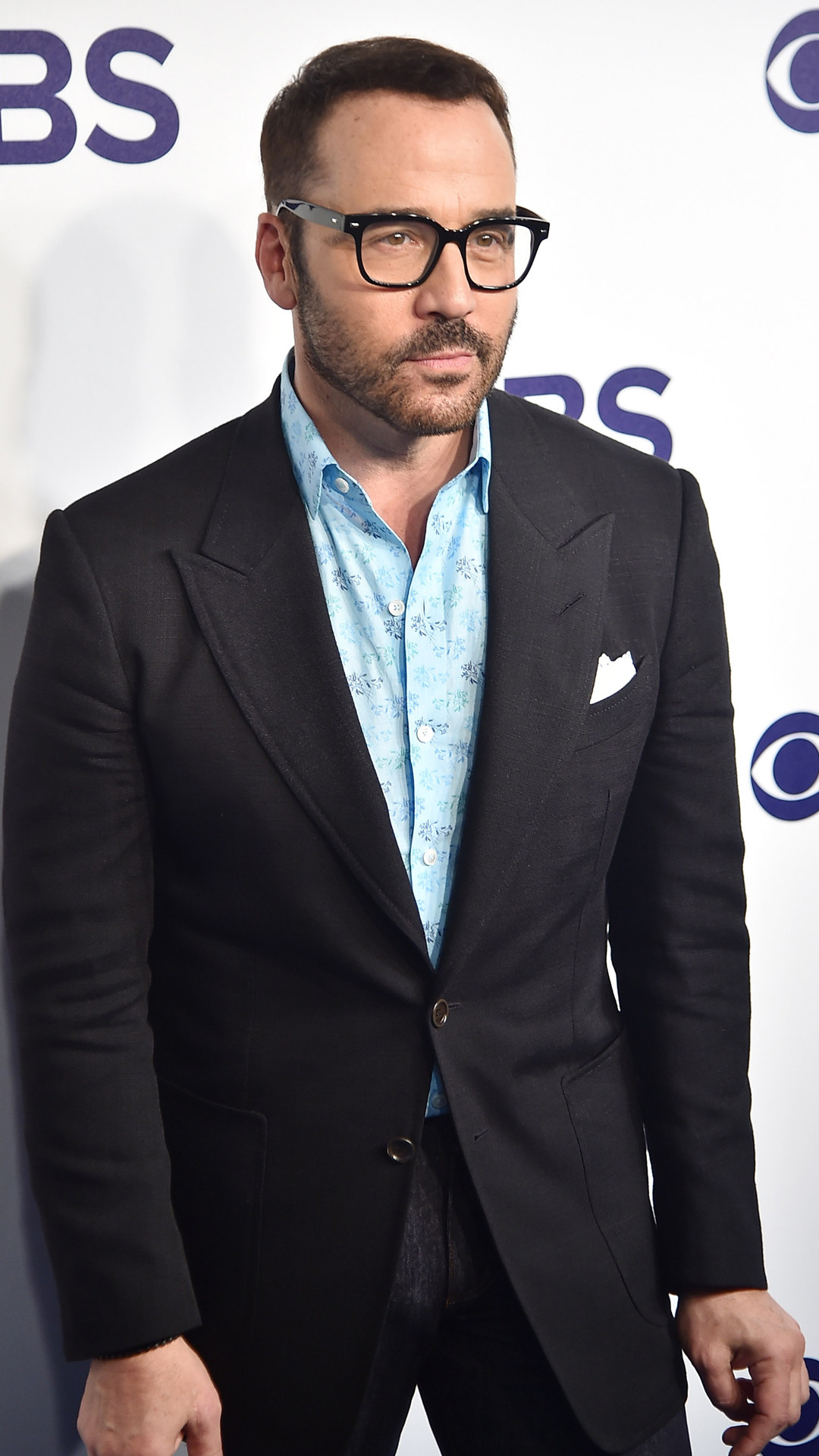 Getty Images
UPDATE: After a third woman came forward with sexual assault allegations against Jeremy Piven, he penned a lengthy note shared to his Twitter page on Thursday.
"Let me begin by saying that the accusations against me are absolutely false and fabricated," the actor tweeted. "I would never force myself on a woman. Period. I have offered to take a polygraph to support my innocence. I keep asking myself, 'How does one prove something didn't happen?'
"What I am not able to do is speculate as to the motivations of these women. As a human being I feel compassion for the victims of such acts, but I am perplexed as to the misdirection of anger with false accusations against me and hope they do not detract from the stories that should be heard," continued.
"We seem to be entering dark times- allegations are being printed as facts and lives are being put in jeopardy without a hearing, due process or evidence. I hope we can give people the benefit of a doubt before we rush to judgment."
Piven concluded, "Continuing to tear each other down and destroy careers based on mere allegations is not productive on any level. I hope we can use this moment to begin a constructive dialogue on these issues, which are real and need to be addressed."
______
Jeremy Piven is being accused of sexual assault by a third woman.
Tiffany Bacon Scourby, an advertising executive, has shared allegations with People, claiming that the actor sexually assaulted her back in 2003. Piven denies the claims by Scourby, telling the publication in a statement, "Let me be absolutely clear, this simply did not happen. I would never force myself on a woman, ever. I cannot speak as to why a person would create a story like this."
In her claims, Scourby alleges that she met Piven while at a club in New York City in October 2003. Scourby was in town for a work event and says that Piven was "very nice" to her when they met.