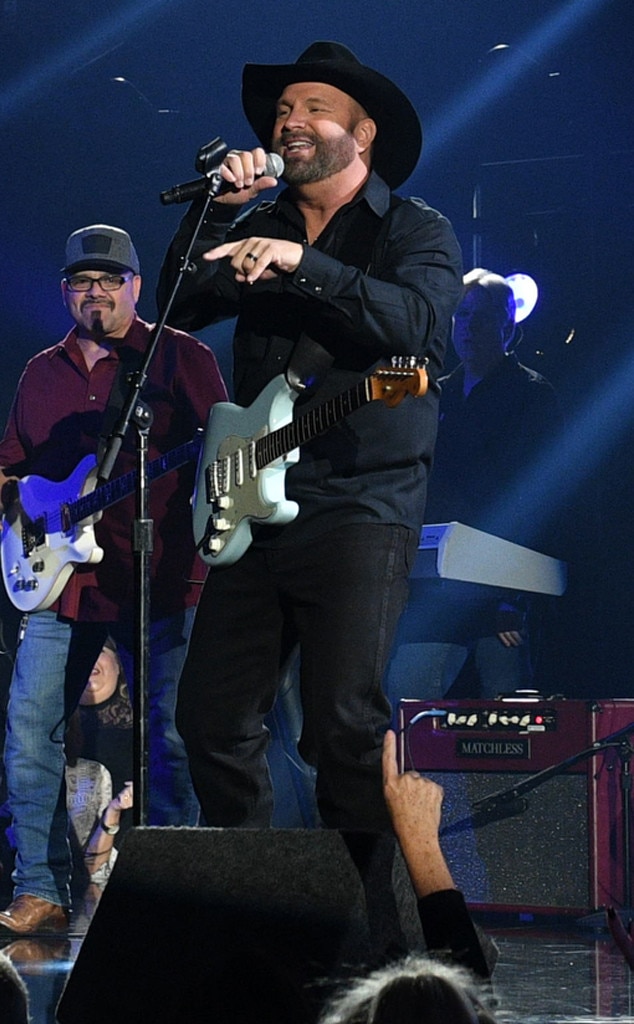 ABC/Image Group LA
Garth Brooks is saying it loud and clear: he lip synced.
The country star, who was honored as Entertainer of the Year at the 2017 CMA Awards for the second year in a row, has admitted to lip syncing during his performance of "Ask Me How I Know" Wednesday night.
Fans quickly noticed the crooner was not singing his hit track live when the sound didn't match with what he was saying into his microphone. Disheartened fans shared their shock on social media, but Brooks was quick to address the outrage when he spoke to reporters backstage at the awards.
According to Brooks, it was for the benefit of country music. "We did our rehearsal today and we did a game time call on whether we did sing the track or lip sync it and I decided to lip sync it because the voice is just not there and you want to represent country music the best you can," the star said backstage.