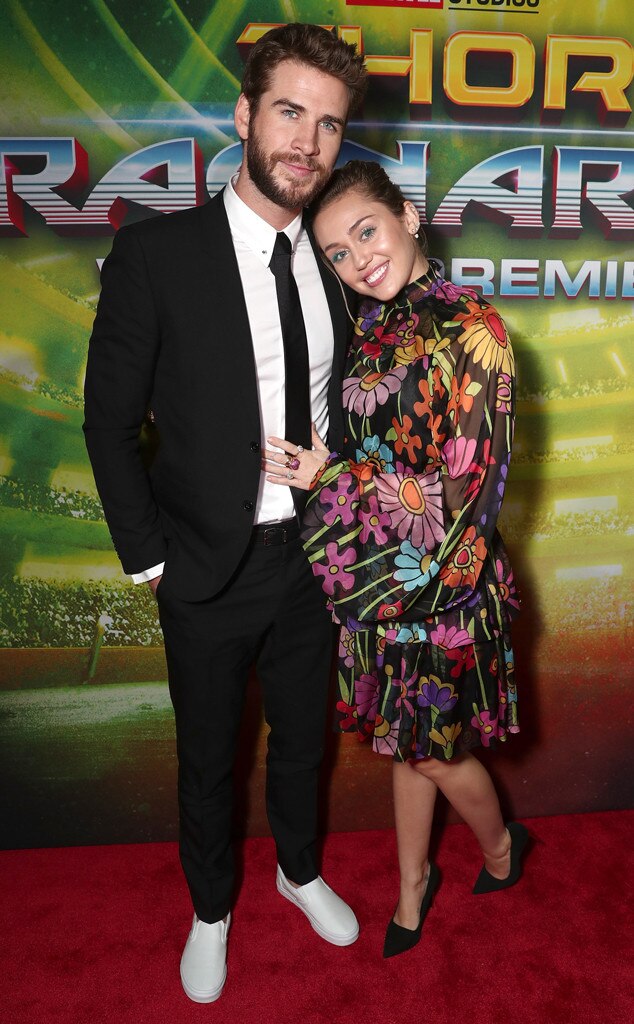 Todd Williamson/Getty Images
All eyes were on Miley Cyrus and Liam Hemsworth Tuesday night.
The private pair made a surprise appearance at the El Capitan Theatre in Hollywood to celebrate the world premiere of Chris Hemsworth's Thor: Ragnarok (in theaters Nov. 3). Indeed, it was a rare red carpet outing for the couple, who last attended the L.A. premiere of Liam's Paranoia on Aug. 8, 2013—just six days before Miley and Liam ended their engagement.
Miley and Liam got back together in 2016, and they were inseparable as they posed for photos at Tuesday's premiere. Chris and Liam's brother Luke Hemsworth and sister-in-law Samantha Hemsworth were also at event, as were Chris' wife Elsa Pataky and the three brothers' parents.