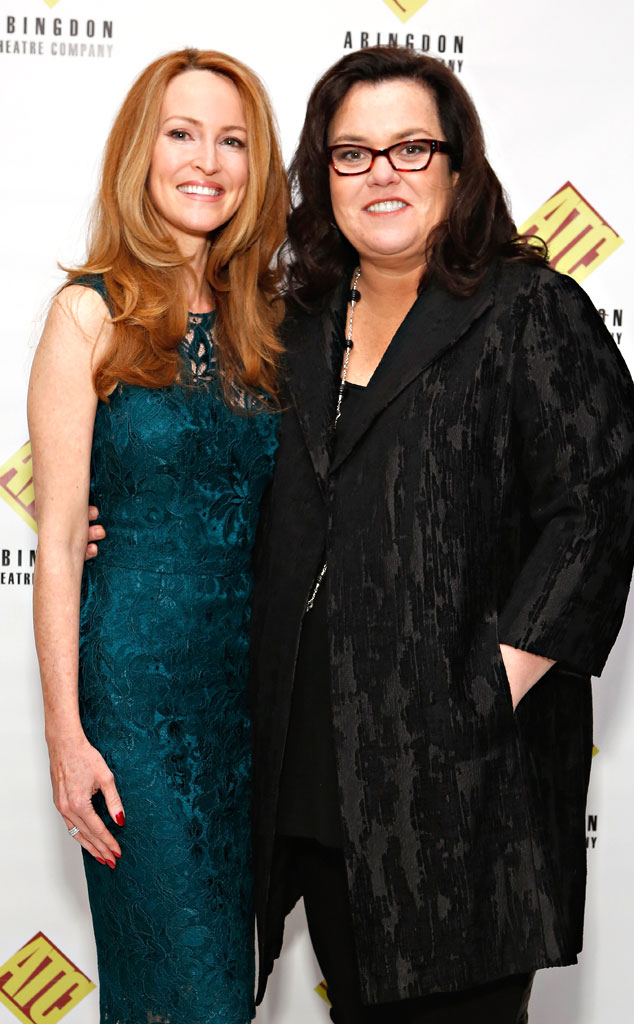 Cindy Ord/Getty Images
Rosie O'Donnell is mourning the loss of her ex-wife, Michelle Rounds.
Her rep released the following statement to E! News on Friday: "I am saddened to hear about this terrible tragedy. Mental illness is a very serious issue affecting many families. My thoughts and prayers go out to Michelle's family, her wife and their child."
Rounds passed away this past Monday from an apparent suicide, TMZ reports. She was 46-years-old.
The television personality and Rounds were married for more than three years between 2012 and 2015. During their relationship, which began in 2011, Rosie and Michelle adopted now 4-year-old Dakota.
In a fan Q&A on Rosie's website, she reportedly revealed that the celeb had sole custody of their daughter, who she calls "Dax."