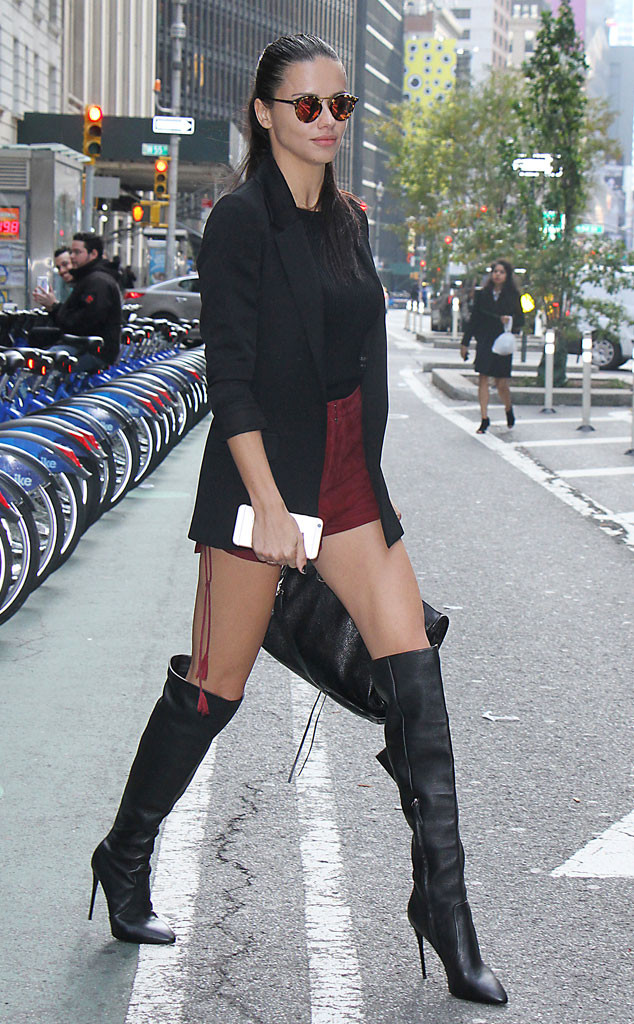 Roger Wong/INFphoto.com
Another day, another mannequin challenge.
While your feeds are probably packed with the social media craze, you can even catch a celeb or two joining in on the fun.
The latest star to debut her staring contest skills? Adriana Lima.
The Victoria's Secret model was on set for the brand's sports line when they decided it was the perfect time to have everyone hold very still.
"#MannequinChallenge on set with @victoriasport @laisribeiro video by @jeromeduran song @raesremmurd #BlackBeatles," the 35-year-old Brazilian beauty captioned the post.