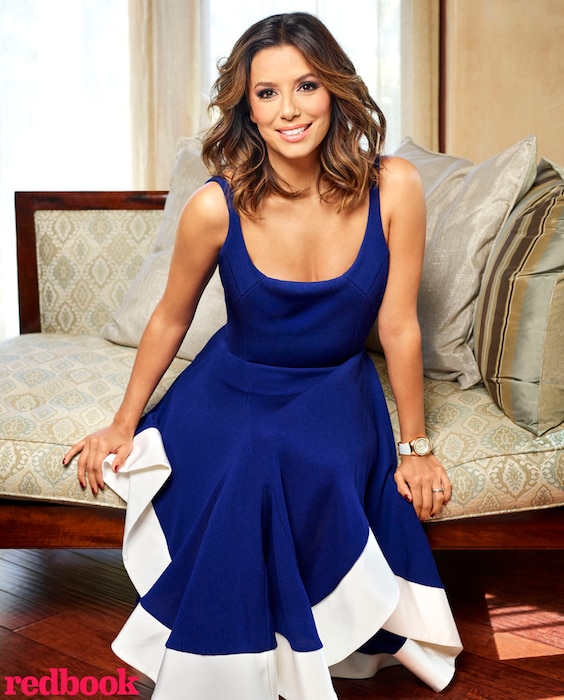 Courtesy Jeff Lipsky
Redbook is calling Eva Longoriaa "real-life Hollywood unicorn" and after learning more about her you might just agree.
The 41-year-old actress wears many hats, she's a director, cookbook author, documentary filmmaker, political activist, fashion powerhouse and founder of her own well-respected charity.
How has she achieved so much? The actress says that the key is not feeling sorry for yourself when things don't go as planned.
"I remember losing auditions or being let go from a job and I'd say, 'That must mean there's something amazing ahead for me!' My friends would laugh and look at me like I was crazy. I have never, ever had a personal pity party," she said.