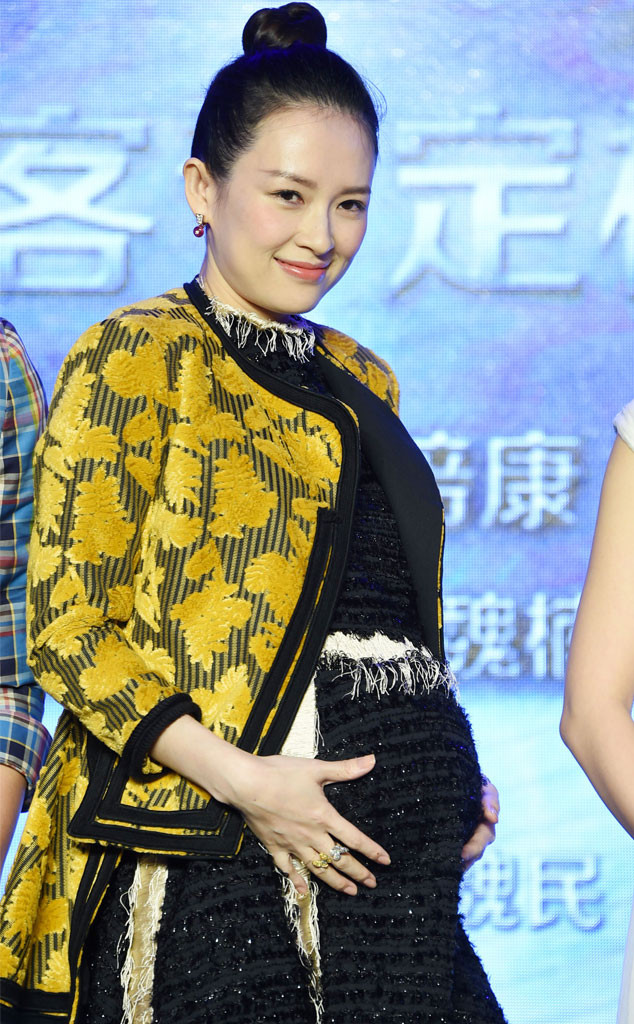 ChinaFotoPress/ChinaFotoPress via Getty Images
It's a girl!
Actress Zhang Ziyi, best known for her role the Academy Award-winning movie Crouching Tiger, Hidden Dragon, posted a picture of two adult hands holding a baby's hands online Monday to announce the birth of her daughter. "December 27th, 2015, you, me, her ... With the birth of this little life, we have our own family," she wrote on Sina Weibo, a Chinese microblogging site. "Everything went safely and smoothly. Infinite gratitude!"
Ziyi's manager later confirmed that the actress had indeed given birth.
Other details, including the baby's name and birthplace, have yet to be revealed. However, reports claimed Ziyi gave birth in the United States. This is the first child for Ziyi and the third for Chinese rock musician Wang Feng, who has two daughters from previous marriages. Feng reposted their daughter's birth announcement on his Weibo account shortly after Ziyi. "The dust settles, spring begins and flowers bloom," the 44-year-old Voice of China judge wrote.