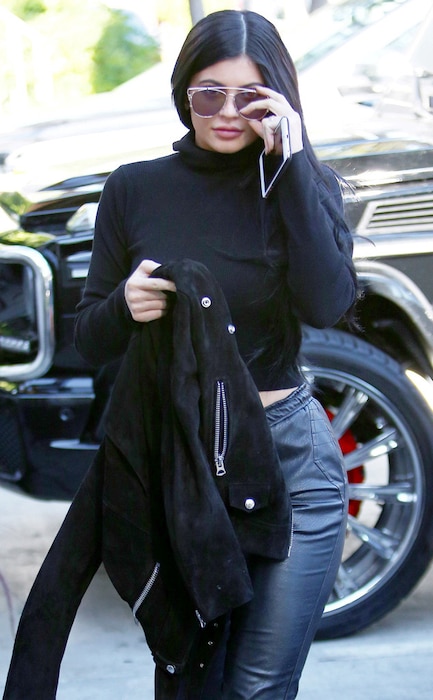 CMaidana/AKM-GSI
We don't hear about them quite as much lately, but the days of paparazzi wreaking havoc on the road in pursuit of celebrities are apparently not over.
A day after providing an illustration as to what a day in the life for her is really like, for better or worse, Kylie Jenner lamented on Twitter about her ever-present escort.
"Paparazzi are disrespectful on a whole other level," she tweeted Friday afternoon. "I'm ok with what they do I've accepted it. Just respect me and we will be all good."
Kylie added, "I've seen 2 car accidents in the last WEEK caused by paparazzi."