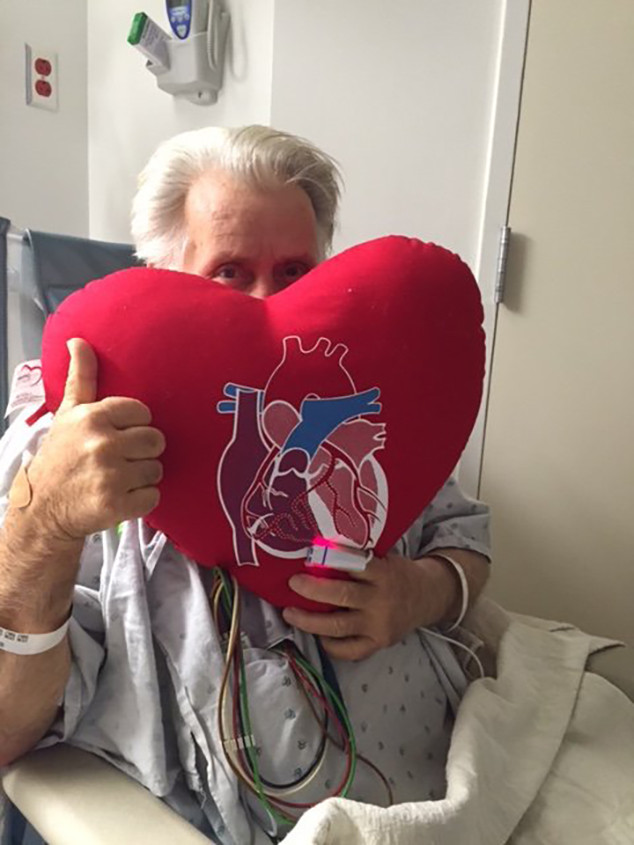 Twitter
Martin Sheen is on the mend.
Emilio Estevez tweeted a photo of the 75-year-old actor giving a thumbs up after his "successful proactive quadruple bypass surgery this past weekend." Sheen, who holds an anatomical heart plush held playfully in the picture, appears to be in good spirits, and Estevez noted that the heart procedure undergone by "My Pop" was "A great blessing indeed!"
Estevez posted another note on The Way the movie's Facebook page (Sheen starred in the movie, which Estevez co-starred and directed). In it, he reiterated "the decision to operate on his [Sheen's] heart was a proactive one, not an emergency situation."