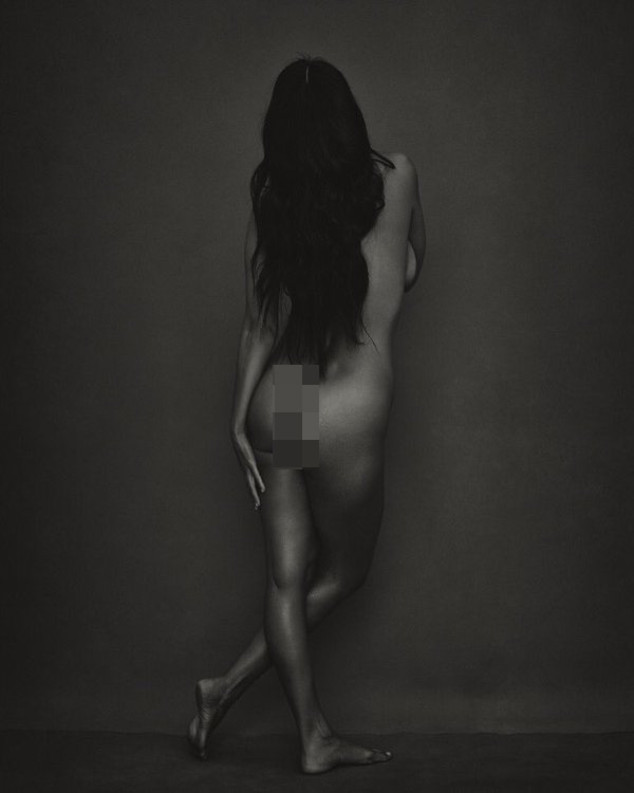 Brian Bowen Smith
Sometimes, you just want to show it off!
Kourtney Kardashian gave followers quite the thrill Wednesday afternoon when she shared a provocative photo on her social media profiles.
With little to no warning, the 36-year-old decided to showcase one of the photos captured by Brian Bowen Smith. And if you haven't already noticed, she's butt naked!
With a simple smiley face emoji as her caption, the mother-of-three is seen facing a wall as she lets her long brunette hair down. Her tresses, however, aren't long enough to cover her butt that is seen front and center.