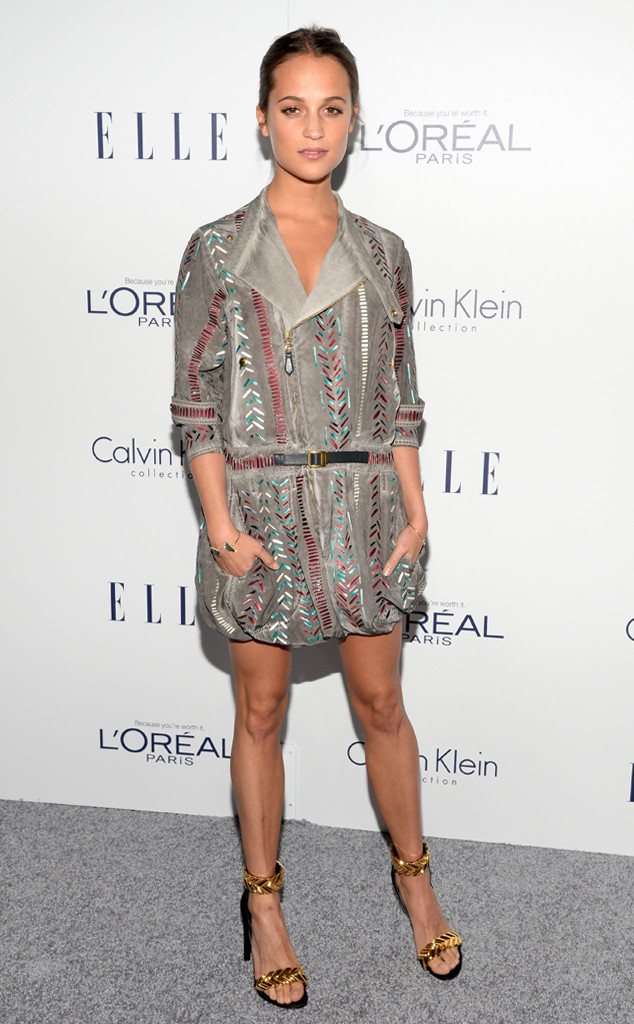 Michael Kovac/Getty Images for ELLE
Alicia Vikander received nominations in two categories for the 2016 Golden Globes, and she still can't believe it.
"It's very overwhelming and was a big whirl yesterday when I found out," she tells E! News exclusively. "It all felt very surreal. You don't expect your name to be called."
But called it was—twice! Vikander is up for Best Supporting Actress in a Motion Picture for Ex Machina and Best Actress in a Motion Picture, Drama for The Danish Girl. A sci-fi film, Ex Machina tells a very different story from her other project, which stars Eddie Redmayne and tells the story of one of the first sex-change operations.
"For me it's been such a journey to be able to work on both of these films, which are so incredibly different," Vikander says.
The actress heard the news while she was doing press for The Danish Girl, so there wasn't an early wakeup call for her. "I had all bags packed and I finished and I came out and my publicist stood there with just a big smile on her face and told me the news and told it again and I couldn't really believe it," she says with a tone that still reveals her surprise and excitement.