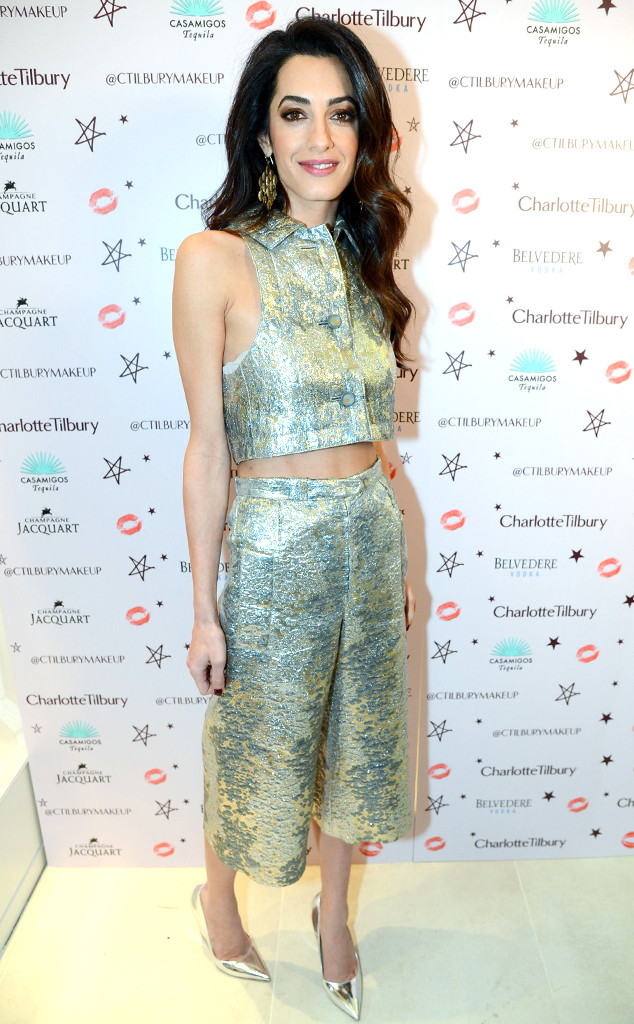 Richard Young/REX Shutterstock
Amal Clooney, you're fired!
The 37-year-old attorney was let go as a legal representative to the Greek government after it dropped a potential case to regain control of the Elgin Marbles.
The Greek marble sculptures, originally situated inside the Parthenon, have been on display in the British Museum since they were purchased in 1816 from Thomas Bruce, 7th Earl of Elgin, who claimed to have a permit for them from the Ottoman Empire central government ruling over Greece at the time. How's that for a history lesson?
While Greece had intentions of finally taking ownership back from Britain for their former collection of historical artifacts, the government later determined that there was a great chance of losing the case altogether and would rather reclaim them through a "political and diplomatic route," according to a report by the U.K.'s The Times.
Therefore, Clooney was issued the pink slip.
"The legal services of Mrs. Clooney and her legal team are no longer required," Culture Minister Aristides Baltas told The Times. "Not for now, at least."