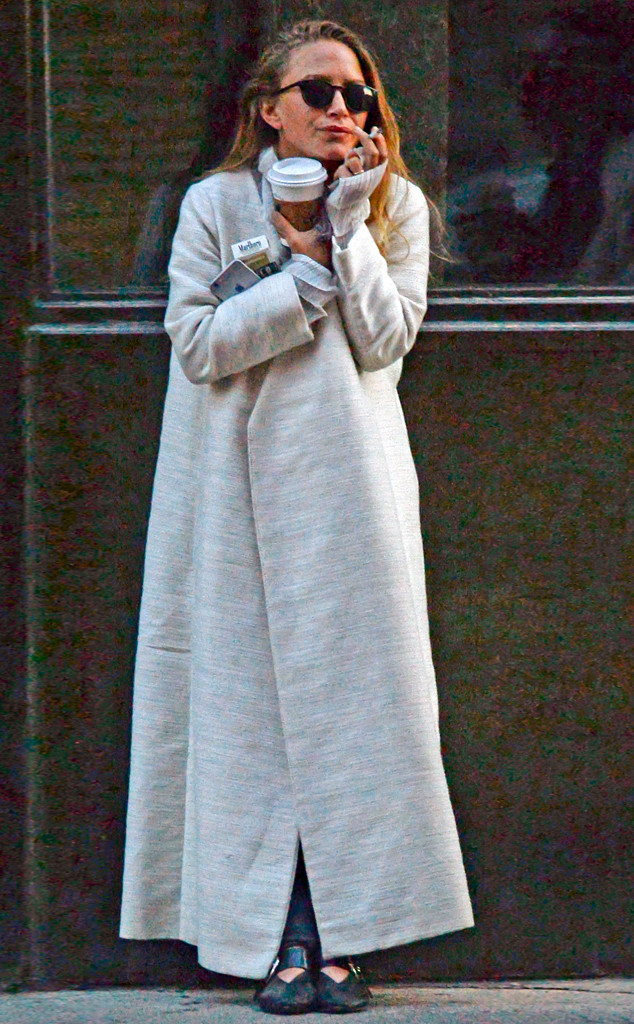 Elder Ordonez/INFphoto.com
Mary-Kate Olsen has a new accessory on that hand!
The child star-turned-fashion designer was spotted for the first time since marrying French banker Olivier Sarkozy, and we couldn't help but notice that new gold band glowing on her left ring finger. She and sister Ashley Olsen were hanging out in New York City when photographers spotted them since Mary-Kate said, "I do," to Olivier.
The couple reportedly tied the knot at a private home in Manhattan in front of approximately 50 guests at the end of November. They were offered "bowls and bowls filled with cigarettes, and everyone smoked the whole night," a source told Page Six. Although the names of the guests were not released, the twins' sister, Elizabeth Olsen, told E! News earlier that month that Thanksgiving would be a family affair.
"It's gonna be a family thing," she said, speaking after the announcement of the Film Independent Spirit Awards nominations. "Yeah, I'm really really excited, and I've lived in New York for 8 years and I've left recently, so I'm really excited to go back and have some seasonal weather."