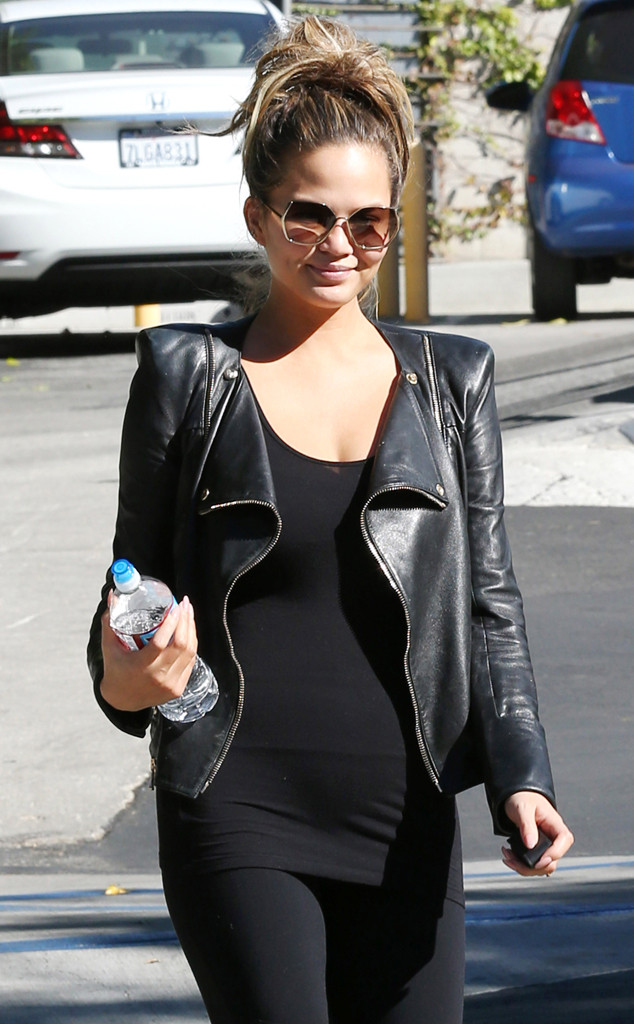 Stefan/AKM-GSI
Chrissy Teigen may have a bun in the oven, but she's about to be pregnant with burrito baby, too.
The expecting star took to social media earlier today to share a photo of her meal, which included a burrito that just might be THE BIGGEST BURRITO YOU'VE EVER SEEN, because you know, #GAINZ #BULKING #PREGNANCY. Seriously, Teigen's photo showed some wrapped yummy goodness that was so large, she couldn't help but call it out herself in the caption, "This burrito is like those rats that survive nuclear attacks."
And then again when she posted another photo of her burrito with her fish tacos (side note: we love that she's not afraid to indulge). "This burrito is so big I'm using it as a table for my fish taco," she wrote.