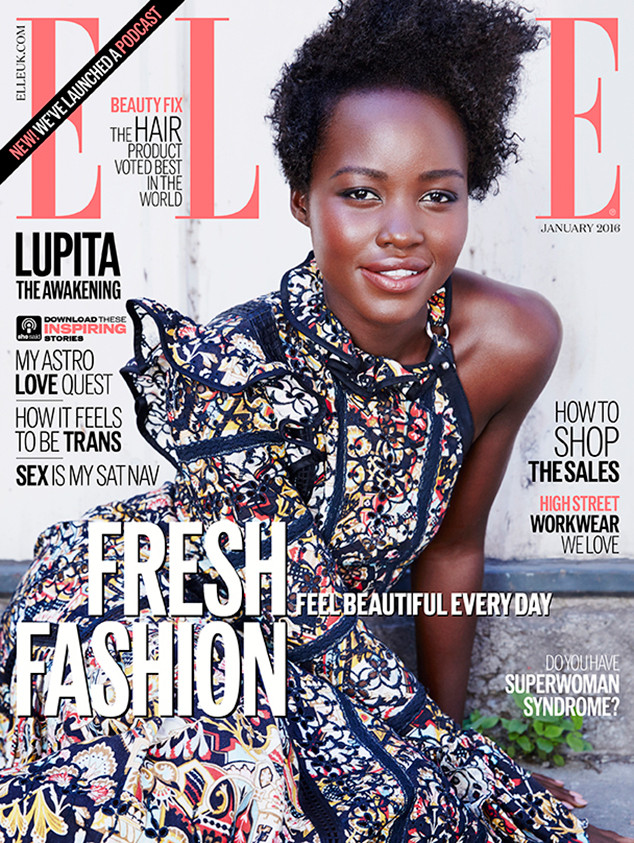 Kai Z Feng/Elle UK
Lupita Nyong'o was named People's "Most Beautiful" last year, but for much of her life, the Academy Award-winning actress didn't see herself that way. Unlike some women, who say such things out of false modesty, the Star Wars: The Force Awakens star tells Elle U.K.'s January 2016 issue that she didn't see other dark-skinned women in the media, which made her feel invisible.
"If you turn on the television and you are not represented on that television, you become invisible to yourself. And there was very little of myself that I saw on TV, or in the movies that I was watching, or in magazines that were lying around the salons or around the house. And so these are subconscious things. Yes, Western beauty standards are things that affect the entire world," she explains. "And then what happens? You're a society that doesn't value darker skin."
When her family lived in Mexico, the Kenyan-raised star felt even more alone. "People would stop and take pictures of us just because we were black," the 32-year-old tells the magazine. "And it was a time during that tricky adolescent phase when you're coming into yourself and you're trying to pave your own way but you're insecure about where you lie. It devastated me."
As she told People in 2014, "Subconsciously you start to appreciate those things more than what you possess." Nyongo's mother, who is the managing director and head of PR for the Africa Cancer Foundation, "always said I was beautiful. And I finally believed her at some point."