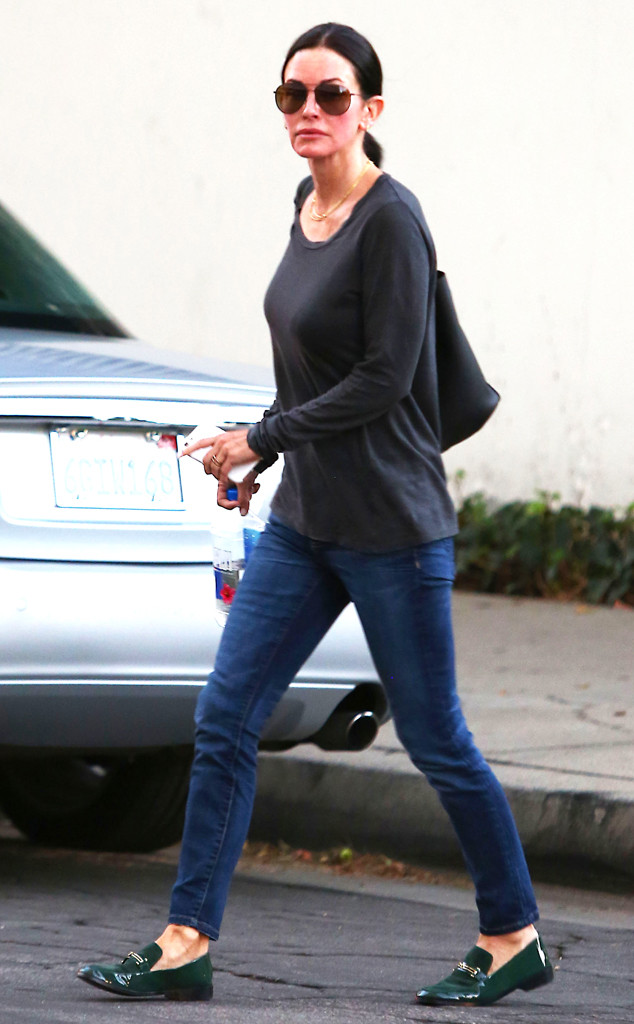 CPR/FAMEFLYNET PICTURES
Courteney Cox isn't wasting any time when it comes to moving forward with her life.
Earlier today, E! News confirmed that the actress and her beau Johnny McDaid split, and therefore, called off their engagement. Shortly after the news went public, Cox was spotted stepping out to run errands in Los Angeles, wearing a loose long-sleeve shirt with denim jeans and flats, but the most noticeable accessory? That ring.
Cox made it clear that her engagement ring was off, and instead, decided to wear a different piece on that finger.