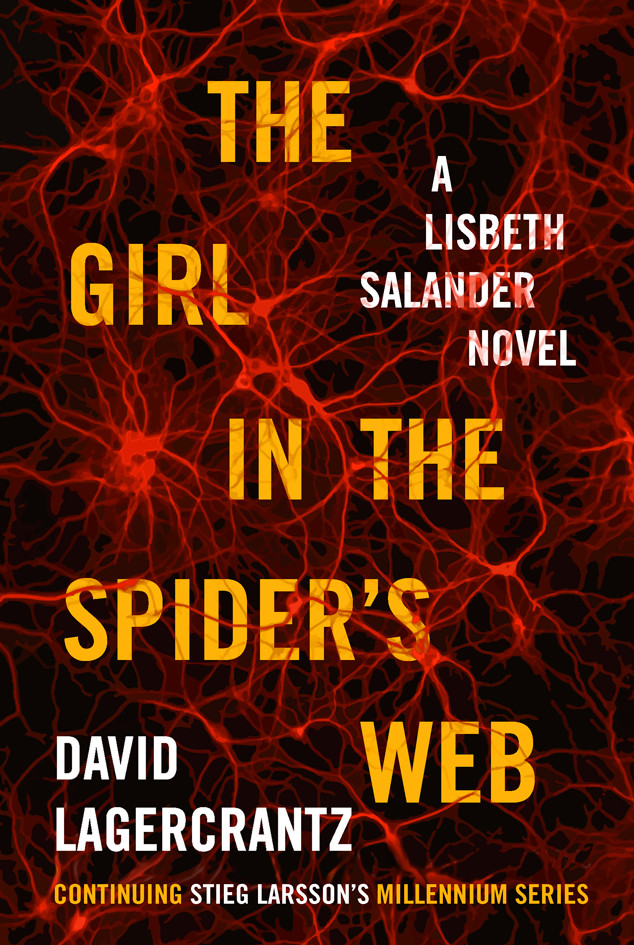 Knopf Doubleday
The day that Lisbeth Salander fans have been waiting for is here. The Girl in the Spider's Web, the fourth book in the much-loved Millennium series, just hit shelves.
At least, it hit shelves in the U.K.; American readers will have to wait until Sept. 1 to give it a read. But we can pass the time reading every review and reaction out there to gain some hints on what the antiheroine is up to these days. After all, it's been a whopping five years since The Girl Who Kicked the Hornet's Nest was released, and that's basically a lifetime in thriller years. And while tons of fans are rejoicing over the return of Lisbeth and her journalist accomplice Mikael Blomkvist, the book isn't without its fair share of controversy.
But isn't that just so like Lisbeth Salander?
First, here's a little backstory to get you up to speed: while author Stieg Larsson wrote the first three books in the series, he tragically died before they ever hit shelves. The three novels were published posthumously, with the original plan being to release only The Girl With the Dragon Tattoo, The Girl Who Played With Fire and Hornet's Nest. But the novels became such a literary and commercial success that it left readers (and the publisher) begging for more. Enter Spider's Web.