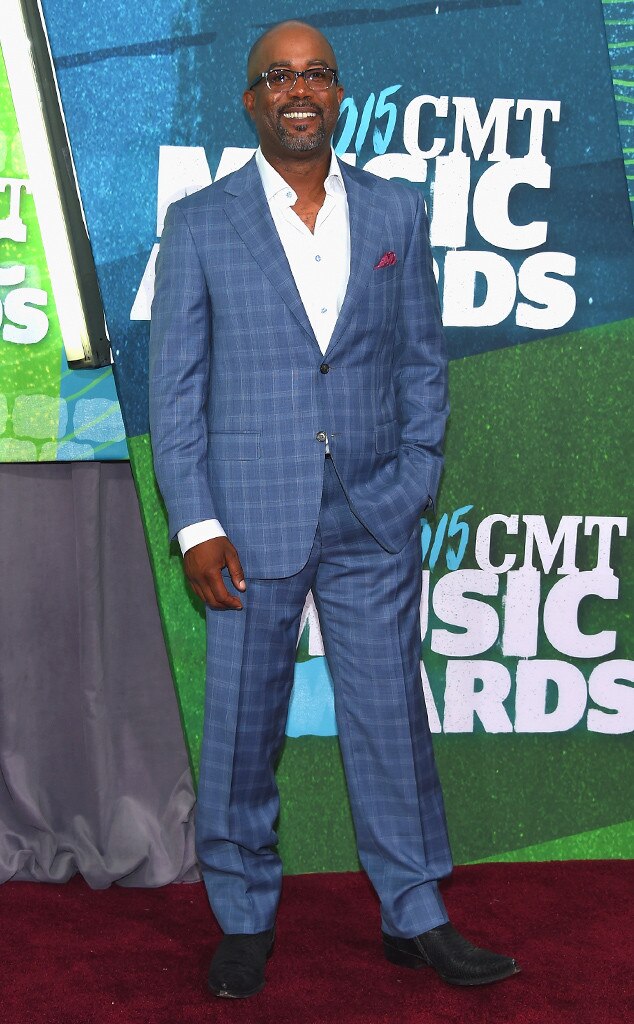 Larry Busacca/Getty Images
Darius Rucker is using his music to bring people together.
The 49-year-old musician shot a special for CMT's upcoming Instant Jam Concert on Wednesday night in his hometown of Charleston, S.C., where the Hootie & the Blowfish frontman dedicated his a cappella performance of "Hold My Hand" to Charleston, two months after nine people were shot and killed there during a Bible study at one of the nation's oldest African-American churches.
"We went through a lot crap recently. The tragedy broke my heart," Rucker told the crowd. "The greatest feeling I've had in a long time is when that played out and our city didn't divide. We said this is us. We said to that guy that lives in a time that doesn't exist anymore, 'You wanted to mess with our city and instead you brought us together.'
"We realized how much we love each other, that someone who is not like me is there and we still love them," he continued, adding, "This song goes out to our city."