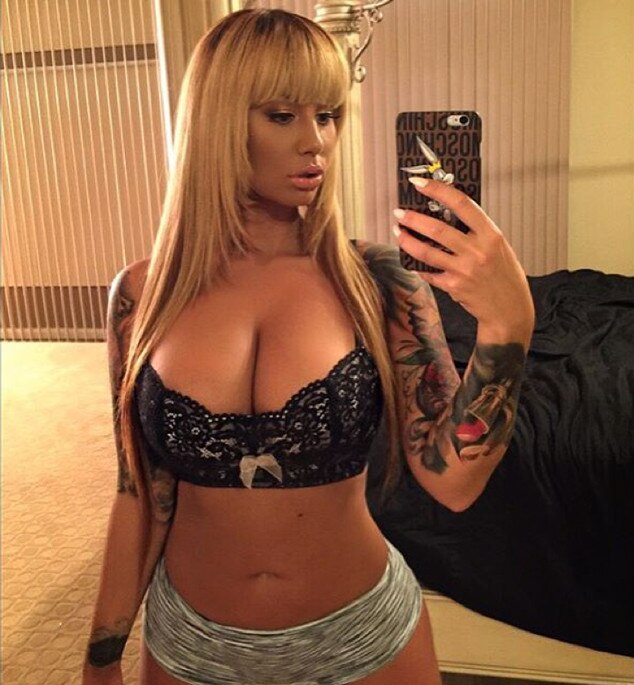 Instagram
Amber Rose, is that you?
The 31-year-old glamour model and self-proclaimed MILF, known for her buzzed haircut and racy looks, posted on her Instagram page late on Tuesday a sexy iPhone selfie of herself sporting a long, honey blond wig with bangs and a '90s-like, layered hairstyle.
Rose, a natural brunette, is wearing a black, lace bra that shows off generous cleavage, paired with a pair of gray hipster-style briefs while standing in a bedroom. She did not caption the pic, which was liked more than 168,000 times.