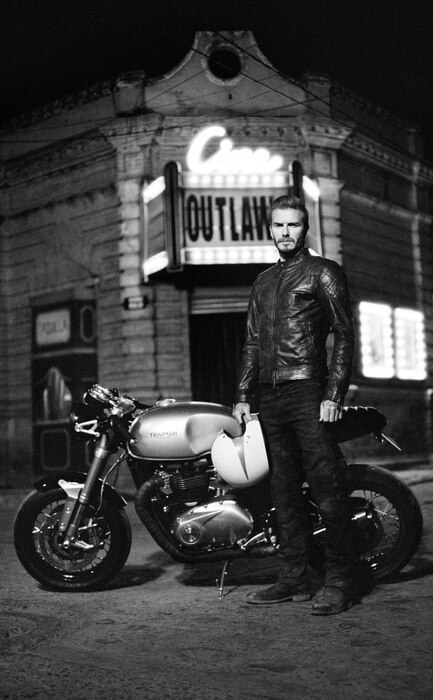 Milk Media Company
Leave it to David Beckham to pull off the James Dean look seamlessly.
The famous soccer player stars in a short film for the British brand Belstaff—best known for their rocker-ready leather jackets. Aptly titled Outlaws, the short is set to be released globally on Sept. 22. In the film, whose producers include actress Liv Tyler, Beckham plays a rogue motorcycle stuntman who is in love with a trapeze artist and involved in a cat-and-mouse chase with a crazed circus director.
Written and produced by Geremy Jasper, the film also stars Katherine Waterston, Cathy Moriarty and Harvey Keitel. The short will debut at Belstaff's London Fashion Week show on Sept. 21.
"I've had a long relationship with Belstaff, and a very successful one and one I've really enjoyed," Beckham says in a behind-the-scenes look at the making of Outlaws. "Belstaff came to me with an idea of doing a short film...It was an easy decision to make that we were going to do this."
All we know is that there's a lot of David Beckham in black leather—so we'll be watching, natch. Check out an exclusive first look at the trailer and behind-the-scenes action below!