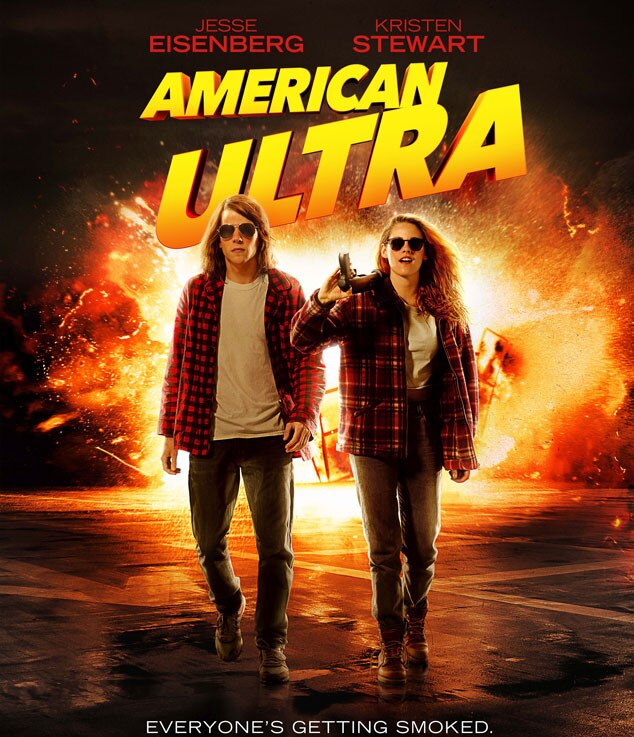 Lionsgate
Kristen Stewart and Jesse Eisenberg have reunited for the late-summer comedy, American Ultra, in which the two play a stoner couple on the run from the CIA. Eisenberg is an anxiety-ridden, mini-mart employee who only wants to propose to his girlfriend, Stewart, but when he's suddenly accosted by two hitmen in the parking lot, he takes them out with a ramen cup and spoon.
Lo and behold: Eisenberg is a sleeper agent in an expired CIA program.
While the 31-year-old actor's low-brained, stoner self often adds humor to his highly intellectual agent self, most critics agree that the parts are greater than the whole. Variety's Andrew Barker notes, "the film has a lot going for it but, like a fridge-clearing omelet prepared after too many bong hits, it can't manage to cook all these goodies into a palatable whole."