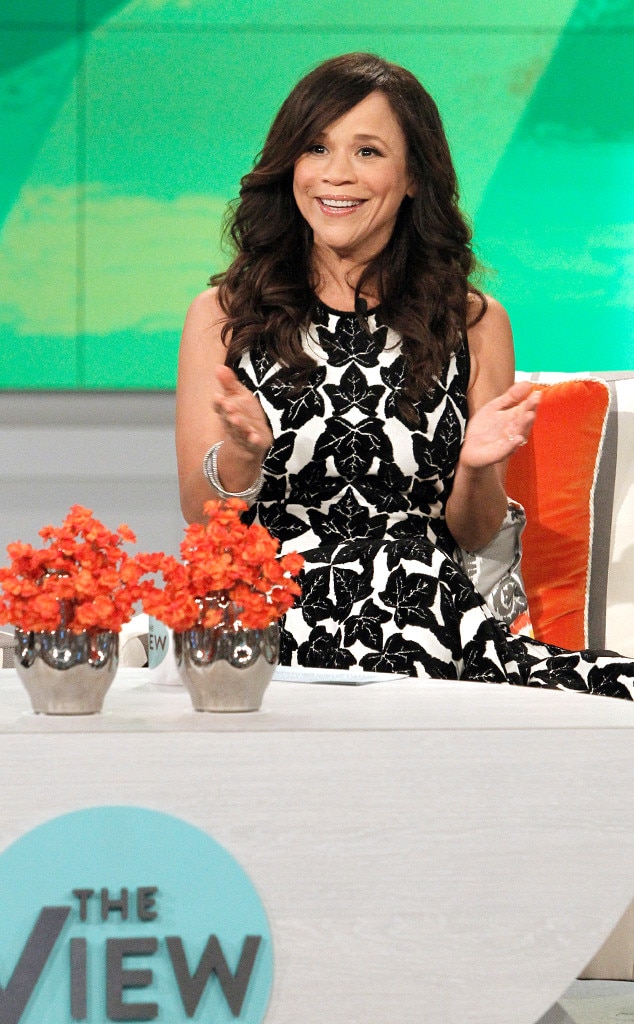 ABC/Lou Rocco
Are Kelly Osbourne's controversial comments still sending shock waves through The View?
A new report in the Daily Mail surfaced today claiming that Rosie Perez quit the ABC talk show early because she was "forced" to apologize to Osbourne following the guest co-host's remarks about Donald Trump and Latinos.
"If you kick every Latino out of this country, then who is going to be cleaning your toilet, Donald Trump?" the 30-year-old Osbourne said, later apologizing for her choice of words.
While Perez appeared initially taken aback, she defended Kelly at the end of the show and later tweeted that her heart is "so pure and righteous." But was she forced to by ABC execs, as the Mail's story suggests?