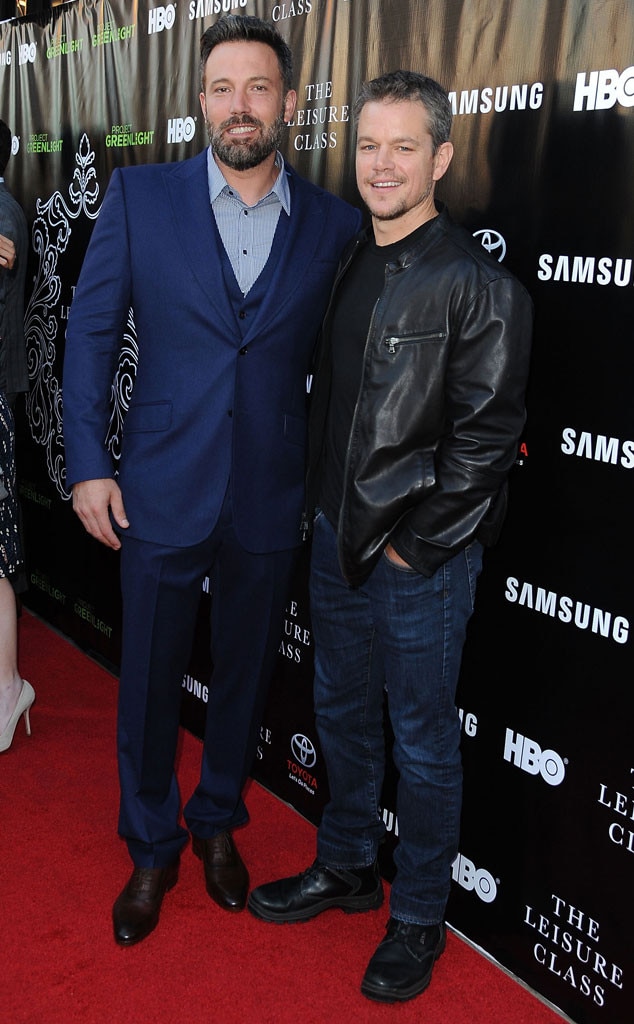 Angela Weiss/Getty Images
Ben Affleck's marriage to Jennifer Garner may not have stood to the test of time, but his friendship with Matt Damon certainly has. The newly single actor, who made his first post-split appearance at San Diego Comic-Con last month, joined his best friend and fellow executive producer for the premiere of the HBO's Project Greenlight, held at the Ace Hotel in L.A. Monday. Affleck, who was still wearing his wedding ring, did not do any red carpet interviews with press. In fact, after posing for photographers and signing autographs for fans, the actor headed inside.
Damon, however, did agree to do interviews and shed some insight as to how Affleck is feeling since announcing his divorce. "He's great. He's great," the Academy Award winner said (via Yahoo! Movies). "He's got a big smile on his face."
Asked to comment on Affleck's upcoming birthday on Aug. 15, Damon, 44, joked, "Yeah, I wish him well, but he's 43. It's kind of like...meh. What is 43? It's not 40, it's not 45, it's 43—it's a forgettable birthday." Arguably less forgettable is Project Greenlight's fourth season, which will return to the network on Sept. 13.