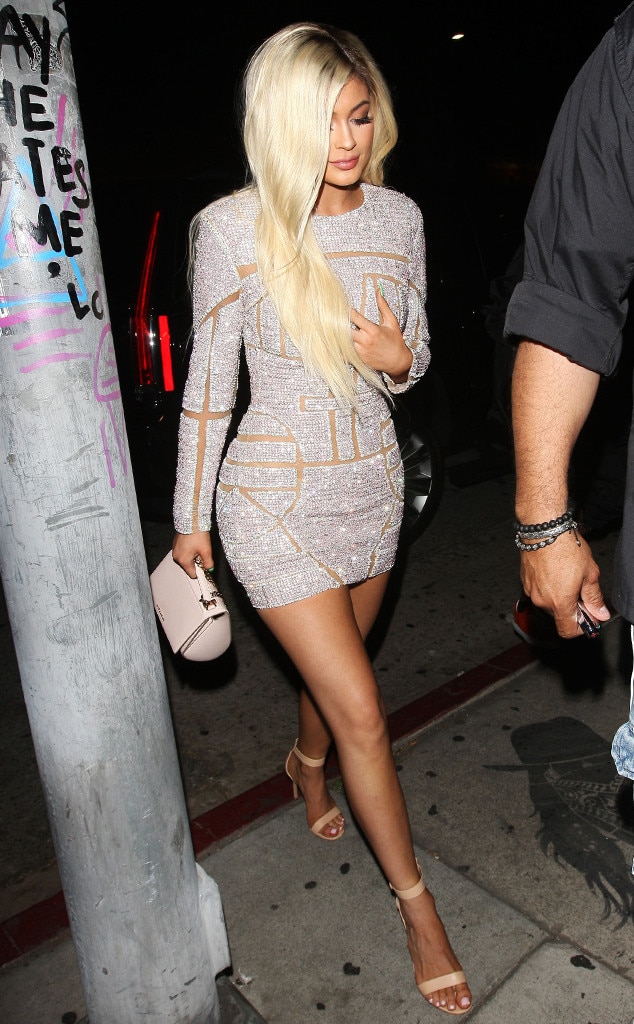 Photographer Group / Splash News
Now that Kylie Jenner is 18, all the social media chatter about her dressing too provocatively and acting far too old for her age will stop.
Right?
Ha, yes, wrong.
The youngest of the famed Kardashian-Jenner sisters celebrated her milestone birthday in part by posting a series of sexy photos, including one of herself lounging in heels and thigh-high stockings. And while the photo shoot wasn't particularly more revealing than any given bikini selfie from the past year, one Instagram commenter noted: "Here we go and let the games begin."