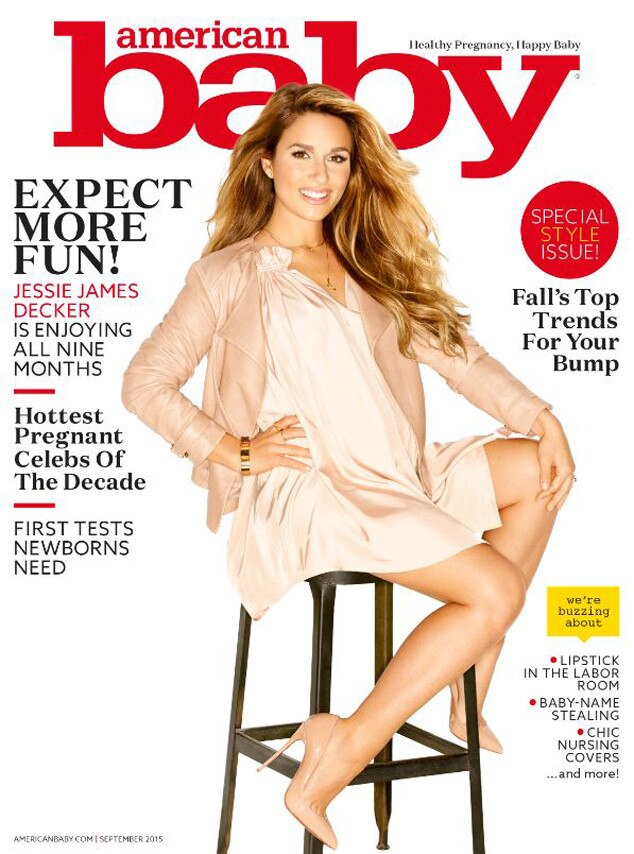 Courtesy American Baby
Pregnancy looks good on Jessie James Decker!
The 27-year-old Game On: Eric & Jessie star is expecting her and Eric Decker's second child, but as she tells American Baby's Sept. 2015 issue, this pregnancy is nothing like her first!
"With my daughter, Vivianne [now 18 months], I had horrible morning sickness," she recalls. "I threw up every day, sometimes twice, for five months, which then made me insanely hungry. So I'd stuff my face to try not to feel nauseated, and I gained 55 pounds. On my 5'1" frame, that was brutal!"