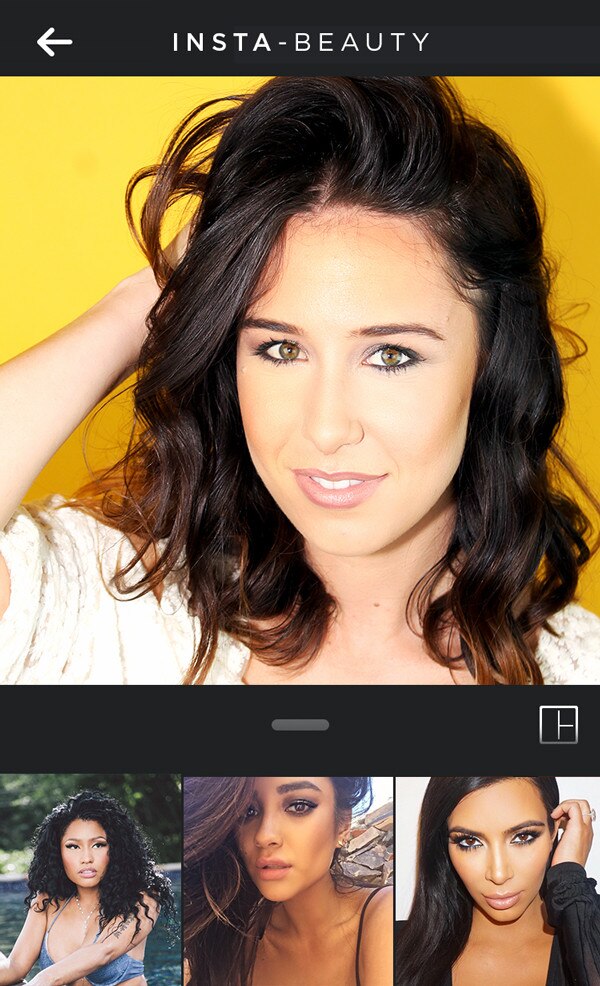 In our Insta-Beauty series, we bring you makeup looks inspired by our favorite, summer-worthy photo filters. It's picture perfection…all day long.
The contour craze of 2014 may be coming to a close, but there are still devoted fans out there, especially among the celeb set.
But in these dog days of summer, is this makeup look (popularized by the likes of Kim Kardashian and Demi Lovato) too much? Absolutely not, according to celeb makeup artist Karen Gonzalez. The expert stopped by E! studios to show us her spin on one of Hollywood's favorite makeup tricks.
"It's a summer look, and we don't want to wear heavy cream contours," said the beauty pro. "We still want to apply concealer and foundation, but we want to look really luminous and radiant."