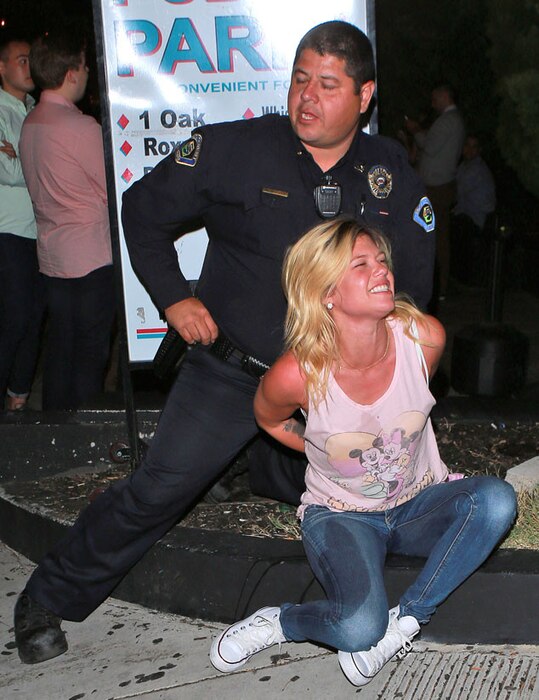 SPW / TwisT / Splash News
Chanel West Coast, star of Rob Dyrdek's MTV shows Fantasy Factory and Ridiculousness, allegedly got into some ridiculousness of her own on Tuesday night.
The 26-year-old reality star and rapper, whose real name Chelsa Chanel Dudley, was arrested in West Hollywood, California early on Wednesday on suspicion of misdemeanor battery after allegedly getting into a fight with a woman inside a nightclub, a police spokesperson told E! News. Her arrest was captured on video.
Dudley was released from custody later that night. On Wednesday afternoon, she took to Twitter and talked about the incident. She denied getting into a fight with a girl and posted photos of herself sporting bruises, which she claims were caused by police officers.