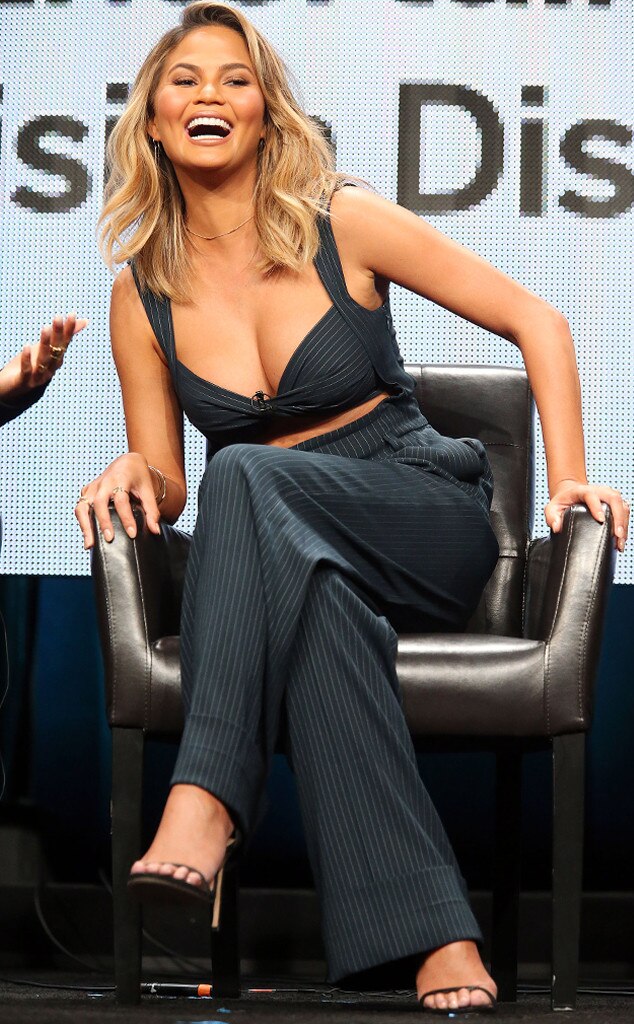 Frederick M. Brown/Getty Images
Chrissy Teigen always has a lot to say, so you could imagine all the gems she shared when at the 2015 Television Critics Association summer press tour, where she was promoting her upcoming show FABLife alongside Tyra Banks.
Obviously, one of the things fans wanted to know is whether or not we're going to see some familiar faces on the upcoming daytime show—like hubby John Legend or even Chrissy's mom, Vilailuck Teigen.
"That's actually a dream of hers and mine. Especially her. Let me tell you, she is a star now. She wants a publicist, everything," Teigen quipped, adding that it wouldn't be a far stretch to see Legend on there, too.
"We're so out as a couple and happy to be together that it wouldn't be unnatural for him to be on the show and make an appearance or even sit in the audience," she told the crowd, "For me, this is my family now and he comes to Lip Sync Battle all the time, my dogs, I made sure my dressing room was hit for the animals. It's my home now."