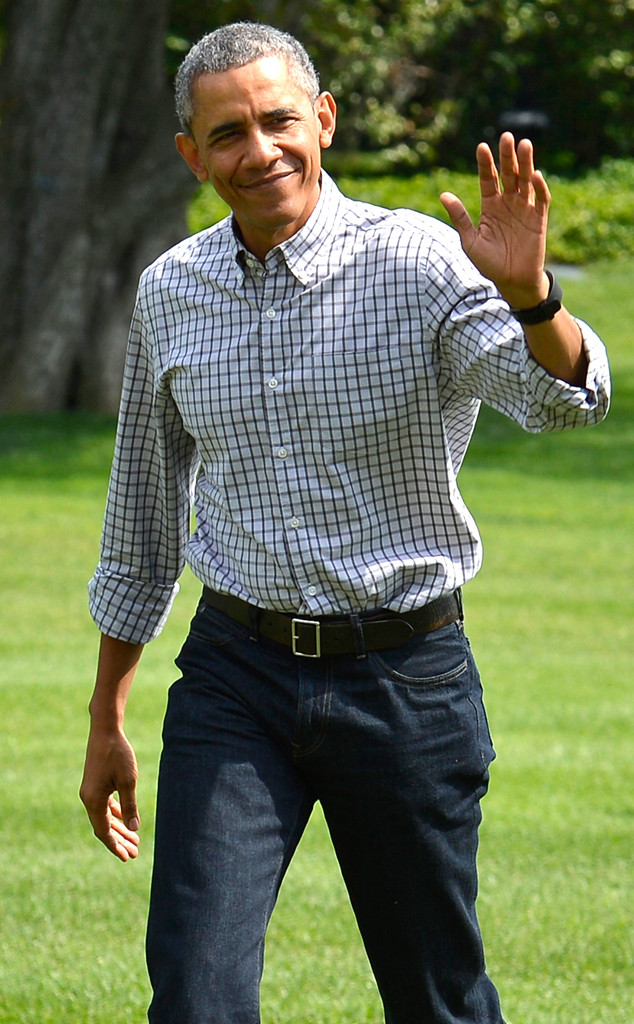 Mike Theiler-Pool/Getty Images
Happy Birthday, Barack Obama!
The President of the United States is ringing in the big 5-4 today and presumably, the father of two is celebrating by enjoying a low-key day at the White House with his loved ones (unless, of course, he took Charlize Theron up on that strip club invitation).
A number of family and friends have taken to social media today to send the commander in chief birthday wishes, including wife Michelle Obama, who tweeted an adorable photo of she and her hubby dancing together at the 2013 Inaugural Ball.