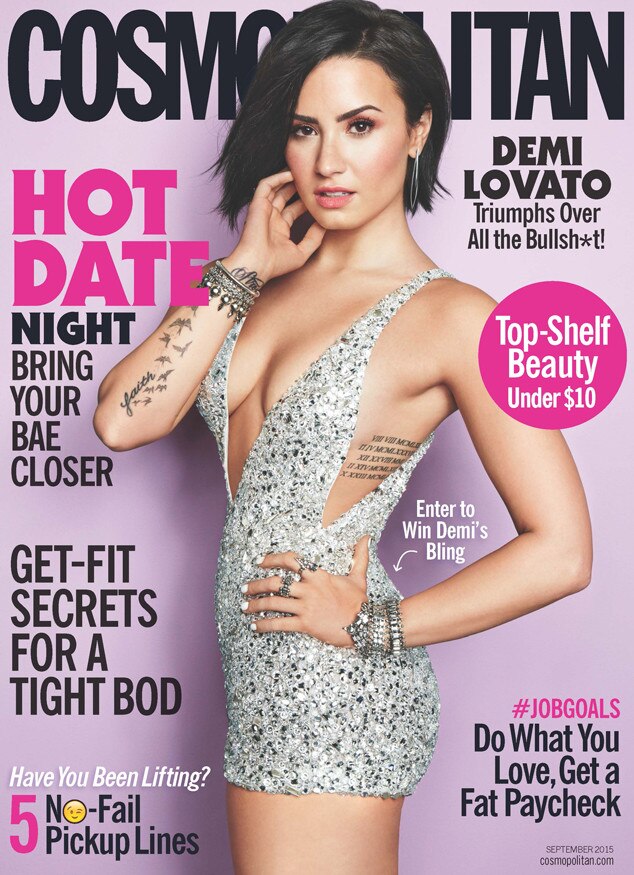 TESH/Cosmopolitan
Demi Lovato is keeping is 100% real in her interview with Cosmopolitan.
After gushing about her relationship with Wilmer Valderrama, and her ex-boyfriend Joe Jonas, the "Cool for the Summer" singer admitted that at one point in time she was envious of Miley Cyrus.
"There was a time when I was jealous of people who were able to party," she confessed to the magazine.
Lovato, who has been very public about her sobriety over the past few years, added, "For instance, Miley, in her music video 'Can't Stop,' her whole thing was partying and not giving a f--k. Part of me was super jealous that I couldn't be like that. I had to look at my life and be like, 'OK, that's just not what you can do. There's no need to be bitter about it.'"