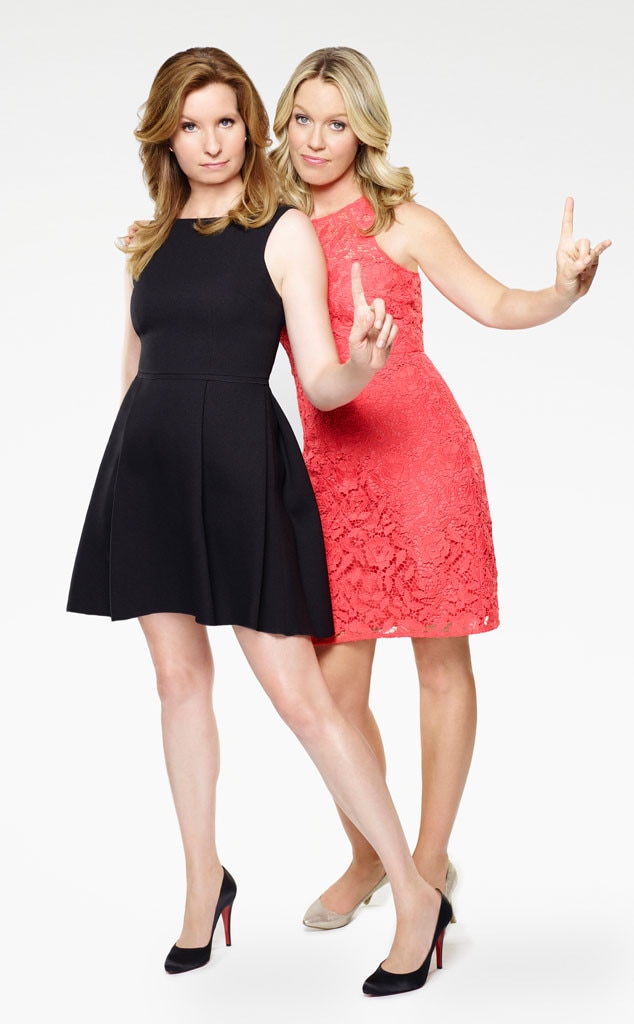 USA Network
Not every interview starts with the subject, in this case Lennon Parham, explaining the meal she's chowing down on—a medium rare cheeseburger. But not every show is as special as Playing House, the comedy Parham co-created with real-life best friend Jessica St. Clair (St. Clair was putting down her daughter for a nap and would join the call after sampling and discussing in detail Parham's French fries: they were not quite steak fries and had the skin on them). The cult-hit series about a new mom and her best friend who returns to town to help her care for the baby was basically dead in the water after a low-rated, yet critically-acclaimed first season. Parham freely admitted she and St. Clair thought the show was over (even if fans hadn't given up).
"Oh yes, fully. We had fully given up hope," Parham told E! News with a laugh. "We were trying to put it away and grieve it because there was really no chance of us coming back, so we started to try and write other stuff. It was just basically all movies about Bird Bones [Lindsay Sloane's character], so we were like, 'We can't. What are we going to do?' We just had so many more stories to tell. It was really hard to say goodbye to Pinebrook."
But the ladies had a champion in their corner from Universal Cable Productions. An executive pushed and pushed and came up with a way for the series to return to life, albeit in a somewhat unique way with built-in partnerships and on-demand viewing.