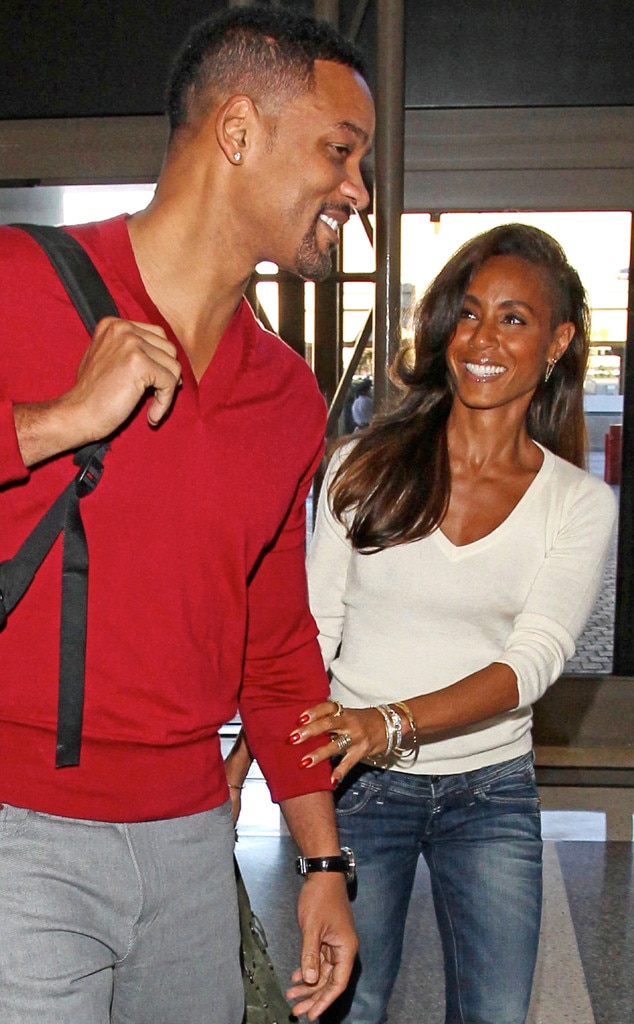 AKM-GSI
Will Smith is not taking the latest rumors that he's splitting from Jada Pinkett Smith lightly.
The actor, who normally stays quiet when these types of stories surface, took to Facebook earlier today to clear the air once and for all about the status of his (happy) marriage to the Magic Mike XXL actress.
"Under normal circumstances, I don't usually respond to foolishness. (Because it's contagious) But, so many people have extended me their 'deepest condolences' that I figured, What the hell…I can be foolish, too!"
Will continued, "So, in the interest of redundant, repetitious, over & over-again-ness…Jada and I are…NOT GETTING A DIVORCE!!!!!!!!!!!! I promise you all—ifI ever decide to divorce my Queen—I SWEAR I'll tell you myself. Dumb people should have to wear scarlet D's."
Well, that definitely sums it up!