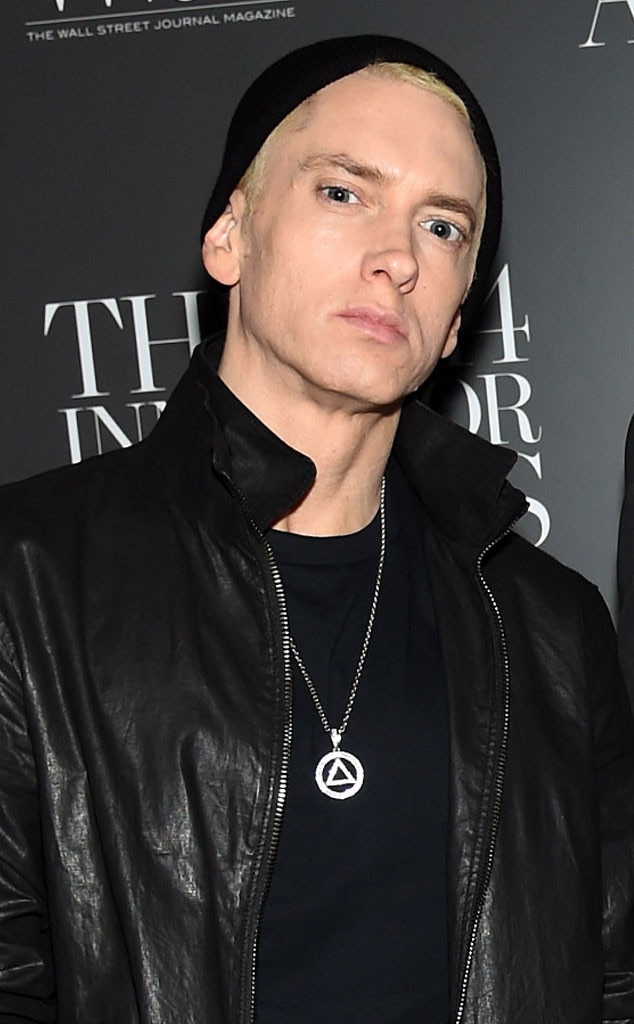 Jamie McCarthy/Getty Images
After Eminem lost weight, he gained a new perspective.
The "Kings Never Die" rapper wrote an essay for the September issue of Men's Journal, in which he opened up about his past drug and alcohol abuse and the toll it took on his body. "In 2007, I overdosed on pills, and I went into the hospital. I was close to 230 lbs. I'm not sure how I got so big, but I have ideas," the 15-time Grammy Award winner recalled. "The coating on the Vicodin and the Valium I'd been taking for years leaves a hole in your stomach, so to avoid a stomachache, I was constantly eating—and eating badly."
Eminem went to rehab to treat his addictions.
After he completed treatment, the 42-year-old "Lose Yourself" rapper wrote, "I needed to lose weight, but I also needed to figure out a way to function sober. Unless I was blitzed out of my mind, I had trouble sleeping. So I started running. It gave me a natural endorphin high, but it also helped me sleep, so it was perfect."
Running, it turned out, could be just as addictive as drugs.
"It's easy to understand how people replace addiction with exercise. One addiction for another but one that's good for them. I got an addict's brain, and when it came to running, I think I got a little carried away. I became a f--king hamster. Seventeen miles a day on a treadmill. I would get up in the morning, and before I went to the studio, I would run eight and a half miles in about an hour. Then I'd come home and run another eight and a half. I started getting OCD about the calories, making sure I burned 2,000 every day. In the end I got down to about 149 pounds," Eminem recalled. "I ran to the point where I started to get injured. All the constant pounding from the running began to tear up my hip flexors."