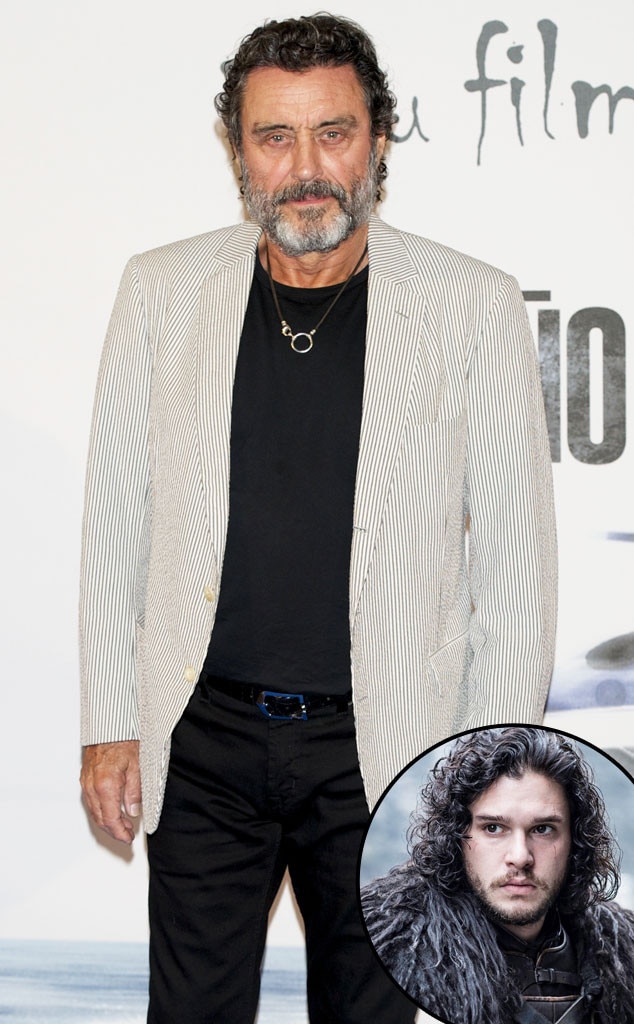 Juan Naharro Gimenez/Getty Images, Helen Sloan/HBO
Could Ian McShane be the key to happiness for Game of Thrones fans everywhere? The Emmy nominee is heading to Westeros to play...Surprise! His role is being kept under wraps. Could it have something to do with...Jon Snow?
Who knows! But the Golden Globe winner is going to be on the show! McShane, who is known for his roles on Deadwood and the short-lived Kings, will reportedly have limited screen time in season six, EW reports.
Season six of Game of Thrones is now in production in Belfast and is the first season to not have source material from author George R.R. Martin's books. That's not to say Game of Thrones is going rogue. Martin has told executive producers D.B. Weiss and David Benioff his roadmap. But that's also not to say that this season will spoil the books. Game of Thrones has begun deviating from the novels more so in season five than any other season, for better or for worse (depending on who you ask).