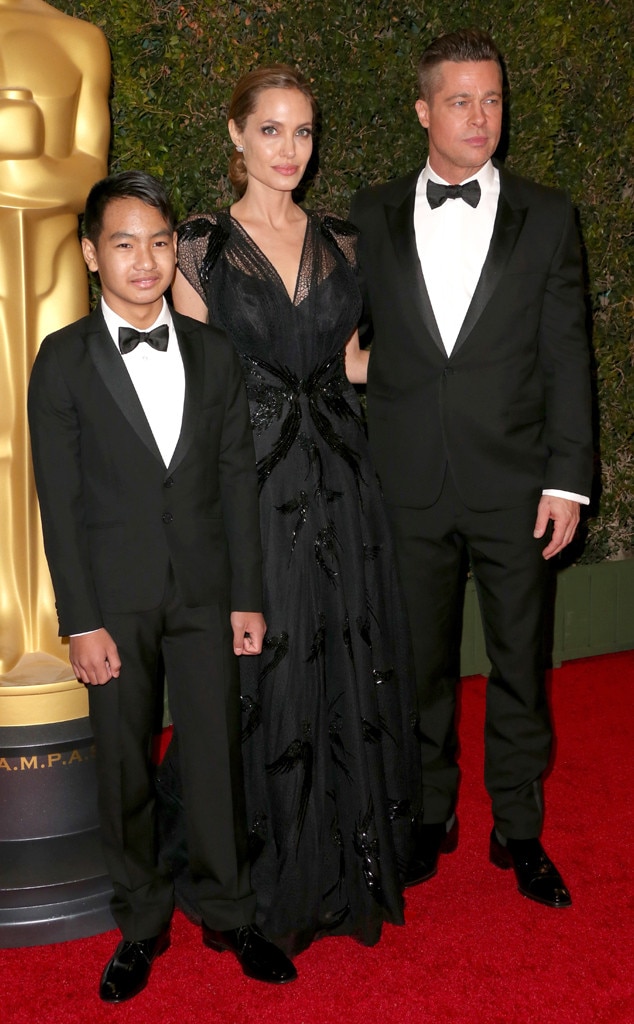 Frederick M. Brown/Getty Images
Angelina Jolie is making her next project a family affair! The Academy Award-winning actress will direct, produce and co-write an adaptation of Cambodian author Loung Ung's memoir, First They Killed My Father: A Daughter of Cambodia Remembers. "I was deeply affected by Loung's book. It deepened forever my understanding of how children experience war and are affected by the emotional memory of it," Jolie said in a statement. "And it helped me draw closer still to the people of Cambodia, my son's homeland."
The actress' eldest son, 13-year-old Maddox Jolie-Pitt, was born in Cambodia. The teen is said to be involved in the film's production. "It is a dream come true to be able to adapt this book for the screen," the Unbroken filmmaker added, "and I'm honored to work alongside Loung and filmmaker Rithy Panh."
The film will be released in both Khmer and English. Jolie's directorial debut, In the Land of Blood and Honey, was also released in two languages.
Ung's memoir recalls how the Khmer Rouge took power in Cambodia when she was 5 years old. She was subsequently trained as a child soldier in a work camp for orphans while her six siblings were sent to labor camps. Jolie read the book more than a decade ago, contacted Ung, and the two became friends.